Hello from Dusang Exchange! And thanks for joining us for all our chaos and staying for an exchange of all things family, fashion, lifestyle, and travel many Dusangs at a time. On these pages you'll get a glimpse into the daily style and family  lifestyle of the Dusang six mixed in with where we go and what we eat. I'm Jessica Dusang, wife to Michael and mom of four. Addy Kate is my only daughter and has three younger brothers, Alex, Liam, and Brooklyn. Together Addy Kate and I, with some help from our guys, colloborate and create for Dusang Exchange.
First we live in north Atlanta. I'm from Northeastern Ohio and my husband is from New Orleans and Texas. We travel to the midwest and southwest every year.  While on our site you will find many posts about our daily life. Showing what it's like in a house with this crew of six (plus a pup, Chloé). Also, you will find every post with fashion details.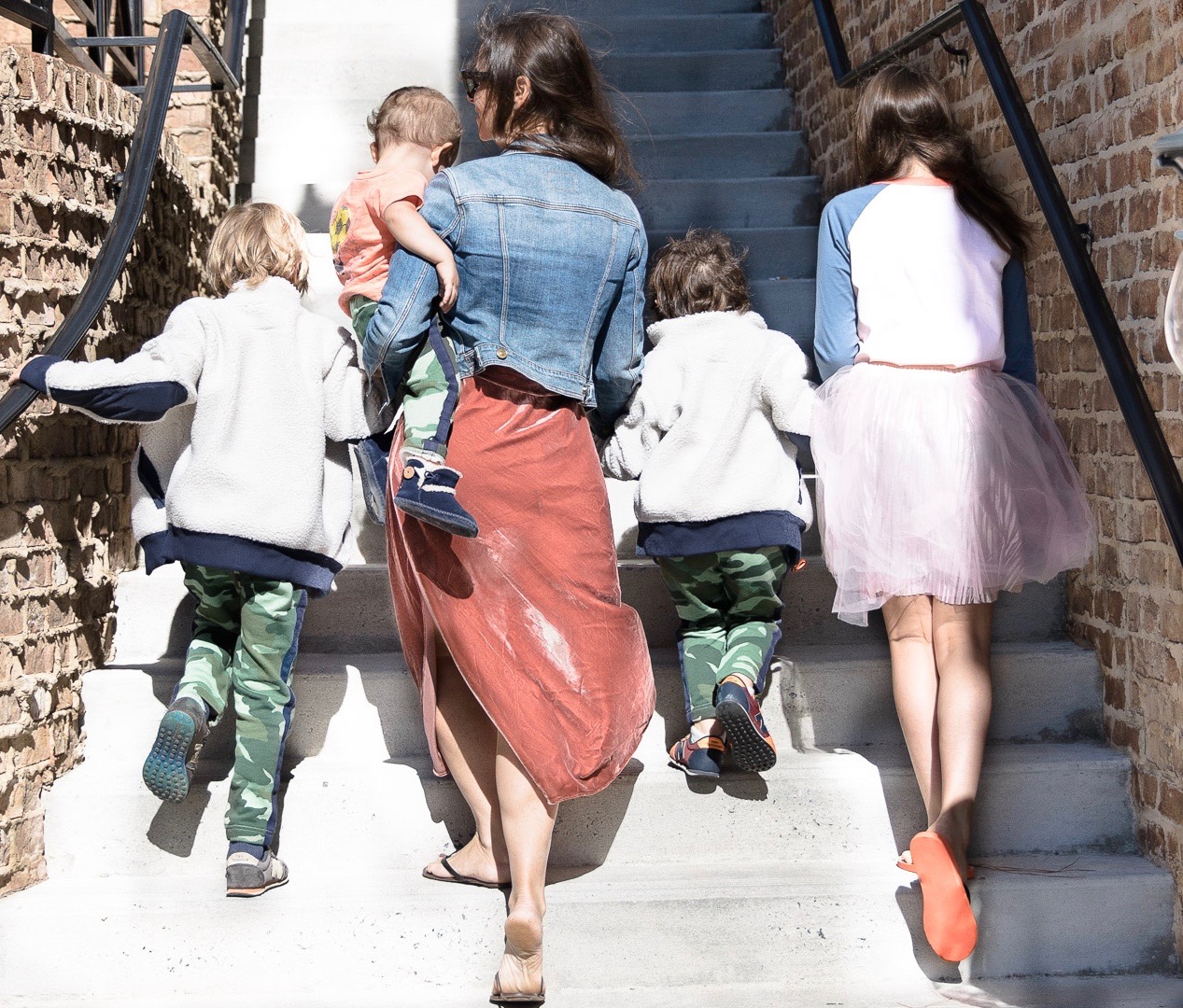 Our days are filled with wild and crazy chaos living with so many little guys plus all our work, school, sports schedules; however, we always find time for style!
In addition to our daily lifestyle, we like to travel and play together as a family. We spend much of our year outside, especially on the soccer fields. Soccer mommying to me is everything on and off the fields and in between. Style is something Addy Kate and I connect everyday. She is my go to in house stylist. Together we edit our latest finds for ourselves and style our guys.
Exchange Style
We've been trading style since 2007! We want to Exchange fashion and our family's lifestyle and the everything in between with you! Email us for suggestions, questions, comments on all things from fashion to family. In addition, let us know what you like or what you're shopping for. We'll send you links to browse and shop. Most of all, thanks for reading and make sure to follow along on instagram for more daily life! xo Jessica
From Addy Kate
Hi! I'm Addy Kate from Dusang Exchange. Some of the things that I love to do is reading and writing. I also love sports and crafts. But my favorite thing of all, well…you guessed it fashion! Hope you like our blog. xoxo Addy Kate
SaveSave