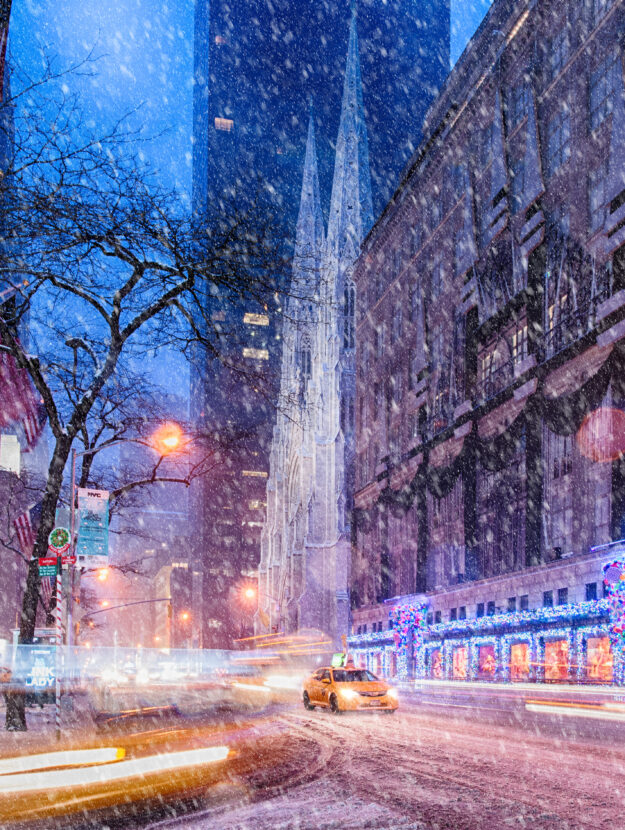 holiday looks & gift guides
For… all that is glamour and gold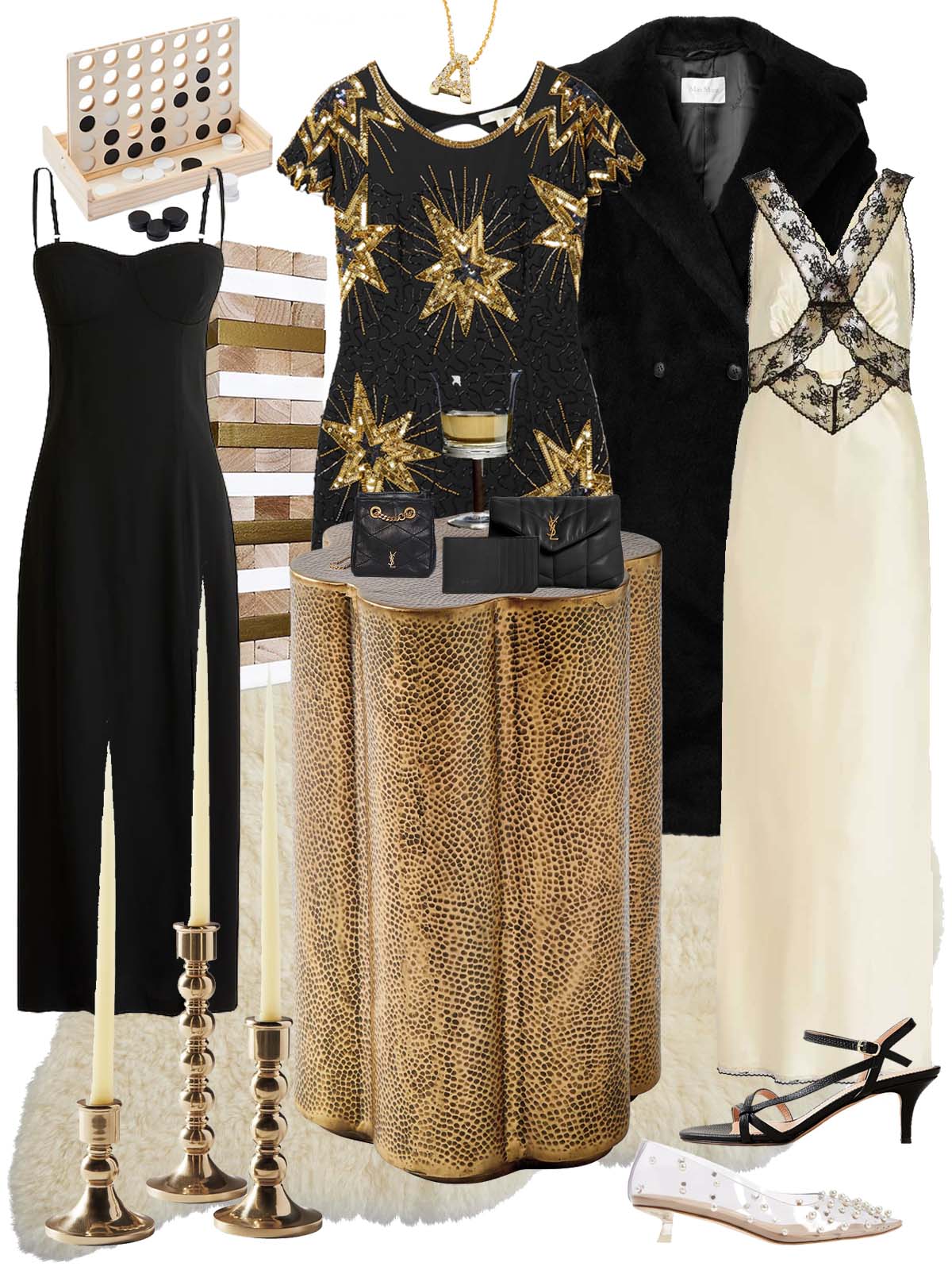 Clockwise from top left: Wooden Games Four in a Row Set, Sunnylife; Diamond Love Letter Necklace, Roberto Coin; Black Chiffon Cutout Colville Dress; LoveShackfancy; BlackTedgirl double-breasted alpaca, wool and silk-blend coat, Max Mara or Apparis; Willa Lace-Trimmed Cutout Silk Maxi Dress, SIR; Strappy kitten-heel sandals in lizard-embossed leather, J.Crew; Roxy Pearl Kitten Heel Pump, Cult Gaia; Bobbin Taper Holder, Serena & Lily or Free People; Sheepskin Wool Throw, Serena & Lily; Avondale Martini Table, Serena & Lily; Baby Bucket Bag, Saint Laurent; Small Lou Leather Puffer Clutch, Saint Laurent; Jour Set of 2 Highball Glasses, Nude; Fitted Crepe Bustier Dress, J.Crew; Wooden Games Giant Jumbling Tower, Sunnylife
This little black chiffon cutout LoveShackFancy Colville dress is the definition of glamour and gold. Inspiring all sorts of shimmer and shine holiday looks for the holiday season and the new year to come. Wrap one of these stunning dresses in an Apparis or Max Mara faux fur for even more dramatic glamour.

Find more holiday looks and inspired by gift guides.
More favorites in our closets or in our carts. These are the things we love the most or are at the top of our lists. We curate closet essentials that we will wear endlessly. Beauty essentials that we cannot live without and other selections that are just so good we must share. (Click the drop down below and then click an item to shop the link.)
Recent Reads

Recent reads I couldn't put down day or night, which made excellent use out of my mighty bright light. The mighty bright is the perfect portable usb charging night light. It is an essential for my late night and early morning reading sessions when I don't want to wake up anyone else in this sleeping house. This little light comes in handy all the time for so many other things especially when I tip toe around this house or when traveling. A hard press on the on/off switch acts as a dimmer too. The USB charging is brilliant. This is my must have with me at all times at home and away.
Home

The weighted faux fur is big enough for two people and at least five of us are always clamoring to use it. We carry this faux fur from floor to floor in our house whenever we want to be the ultimate in cozy.

As for an entire house must have. All six of us cannot sleep without our silk pillow cases. When it comes to a good nights sleep even our six year old knows that this Mulberry-silk pillow case is an essential. Added benefits for mom: anti-aging and bed head.
Kitchen

The only coffee machine I'm willing to look at daily and not feel the need to put it away. The daily cuppa is delicious and steamy hot thanks to an extra hot setting. No Starbucks stops needed when you have this in your kitchen.
Fitness