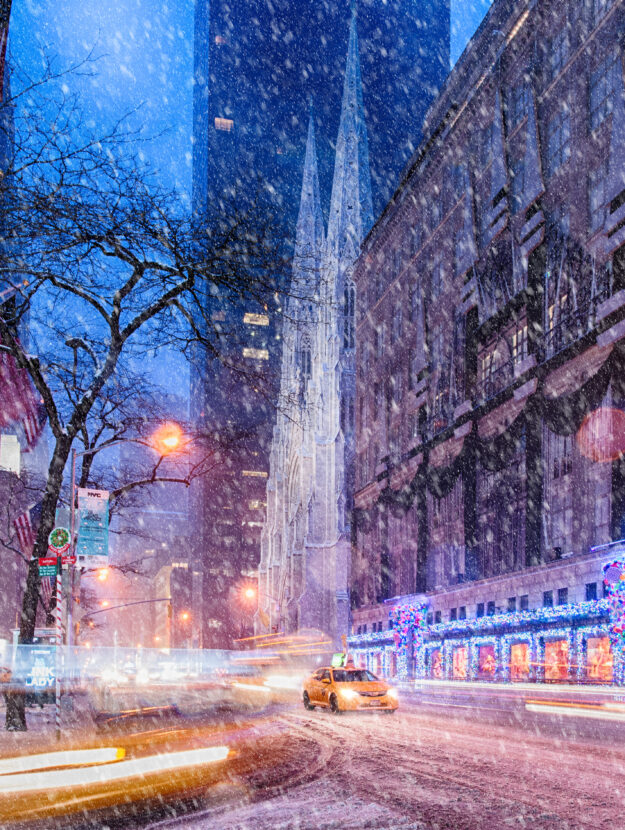 holiday looks & gift guides
For… the effortless perfect pairings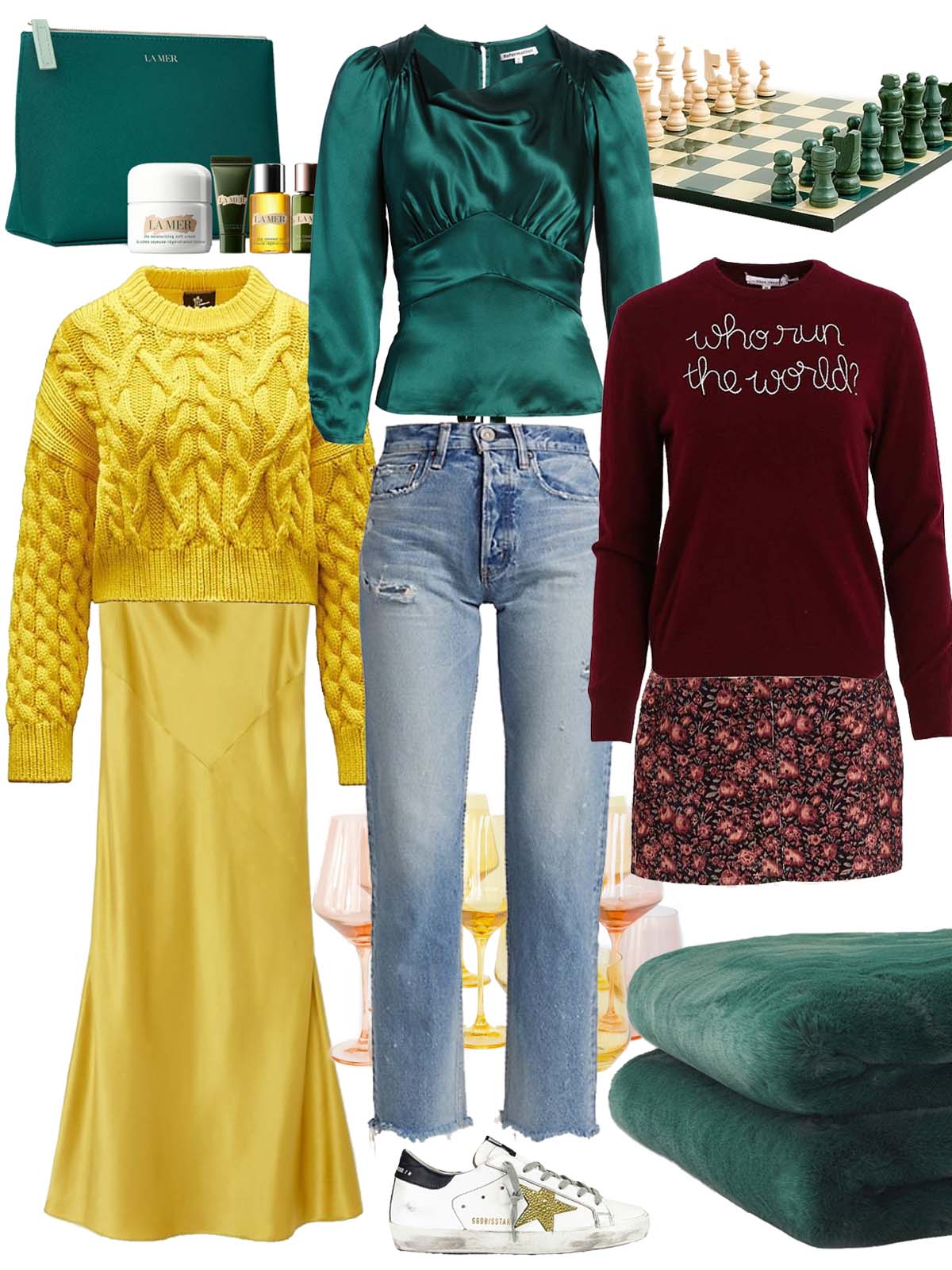 Clockwise from top left: Exclusive, Limited-Edition The Moisturizing Soft Cream Skin Care Set Revitalizing Best-Sellers, La Mer; Forest Silk Bracelet Sleeve Draped Neck Tie Back Top, Reformation; Classic Chess Set from Swedish design company, Printworks; Who Run The World? Crewneck in Burgundy, Lingua Franca; Hollywood Skirt in Blushing Berries, LoveShackFancy; Emerald Brady Faux Fur Throw, Apparis; SuperStar Sneaker, Golden Goose; Crisp Chartreuse Silk Slip Dress, J.Crew; Yellow Cable Knit Crewneck, Moncler; Lomita Straight-Fit Distressed Jeans Moussy Vintage; Set of Six Stemmed Wineglasses, Estelle Colored Glass; Set of Two Stemless Wineglasses, Estelle Colored Glass
The first effortless perfect pairings is the blushing berries LoveShackFancy Hollywood mini skirt and a bold burgundy "Who Run the World" embroidered 100% sustainable cashmere sweater by Lingua Franca. Or go for casual chic in straight fit distressed Moussy Vintage denim and bracelet sleeve silk forest green Reformation top. Lastly, take the effortless pairing to the next level with a brilliant cropped cable knit crewneck Moncler sweater over a matching crisp chartreuse J.Crew silky slip dress. The at home must-haves from the divine Apparis throw and equally luxurious La Mer with stunning sparkly Superstar Golden Goose sneakers complete these holiday looks and inspired by gift guides.

Find more holiday looks and inspired by gift guides.
More favorites in our closets or in our carts. These are the things we love the most or are at the top of our lists. We curate closet essentials that we will wear endlessly. Beauty essentials that we cannot live without and other selections that are just so good we must share. (Click the drop down below and then click an item to shop the link.)
Recent Reads

Recent reads I couldn't put down day or night, which made excellent use out of my mighty bright light. The mighty bright is the perfect portable usb charging night light. It is an essential for my late night and early morning reading sessions when I don't want to wake up anyone else in this sleeping house. This little light comes in handy all the time for so many other things especially when I tip toe around this house or when traveling. A hard press on the on/off switch acts as a dimmer too. The USB charging is brilliant. This is my must have with me at all times at home and away.
Home

The weighted faux fur is big enough for two people and at least five of us are always clamoring to use it. We carry this faux fur from floor to floor in our house whenever we want to be the ultimate in cozy.

As for an entire house must have. All six of us cannot sleep without our silk pillow cases. When it comes to a good nights sleep even our six year old knows that this Mulberry-silk pillow case is an essential. Added benefits for mom: anti-aging and bed head.
Kitchen

The only coffee machine I'm willing to look at daily and not feel the need to put it away. The daily cuppa is delicious and steamy hot thanks to an extra hot setting. No Starbucks stops needed when you have this in your kitchen.
Fitness