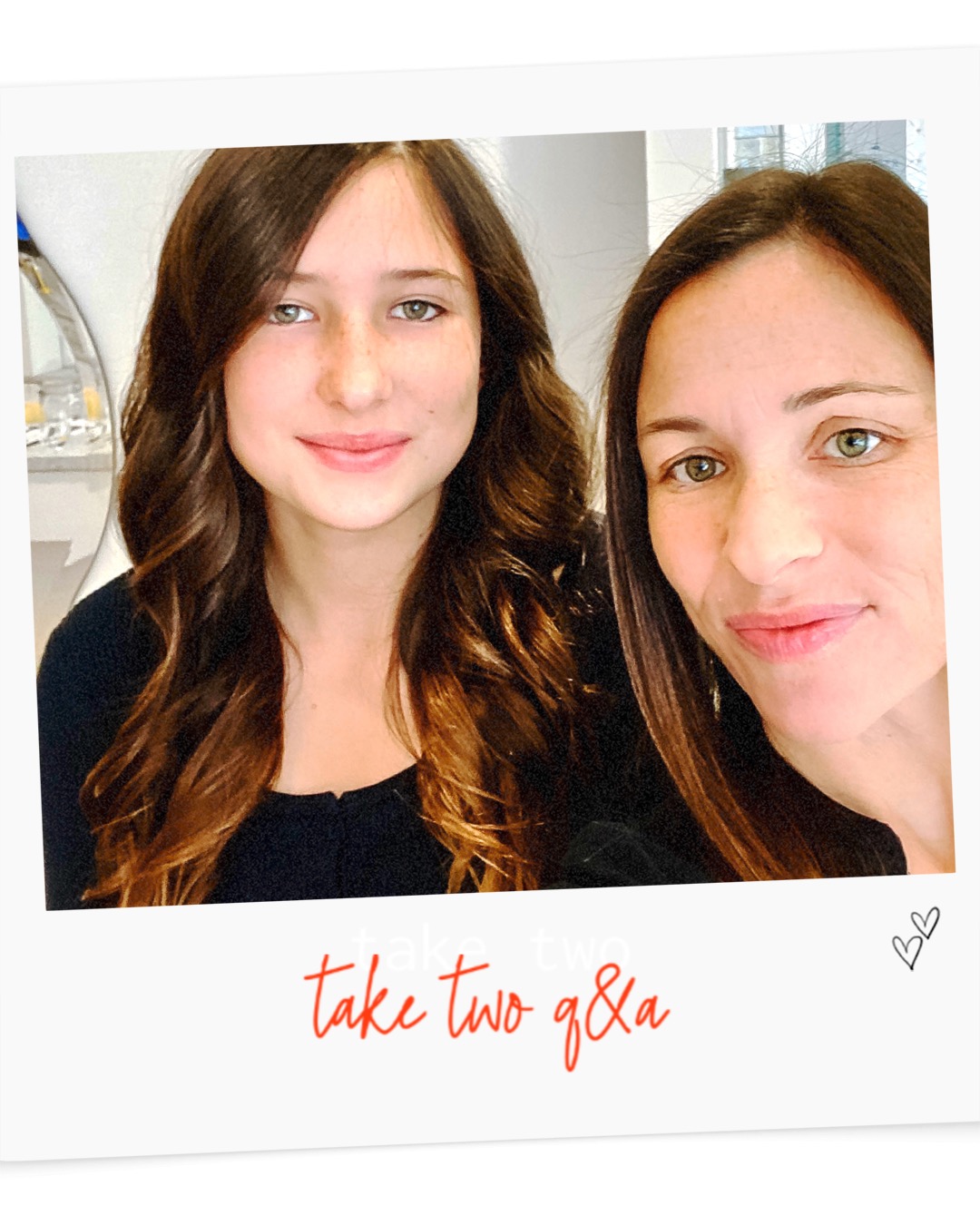 Introducing a question and answer session style blog post for Dusang Exchange called take two. Mother and Daughter both answer each questions for a take two perspective. Let's get right into it, shall we?!
1.What's on your wishlists right now? Addy Kate: Looking at these loungewear sets a coral red hoodie and shorts or beach vibe tie dye blue hoodie plus shorts. It's comfy and cute. Jessica: My wishlist is always evolving because I tend to a do a lot of research up front while continually narrowing down options to get it right and hopefully, at the best price. I'm a finder when it comes to wishlists. I know if I love it, it will be on endless rotation for years. Price per wear is a huge factor in my decision making. However, with warm weather coming in fast in our city, it's definitely all about dresses right now (note the research factor comes in too for most of these to watch for price drops): tangerine dress, fringe mini in sunrise, lucky wrap dress, a pretty in pink knit, and a sparkly dream dress I've wanted forever is a white sequin Retrofete. All of my currently clicking updated favorites updated daily are here.
2.What can you not live without right now, especially during this stay at home? Jessica: Definitely, my Garmin. It has been indispensable to hitting my daily step and stairs goals that I didn't even know I had before getting wearable. Plus, it reminds me when I need to just simply move. It is a super minimal activity tracker that I don't mind wearing it all day. It's barely bigger than a bracelet and I can quickly swipe thru to see my current stats to make sure I don't miss any of my daily goals. I debated forever to get a runners watch or even another Apple watch so glad I didn't. This one is just enough. Addy Kate: My phone with music. I have been listening to Melanie Martinez, she makes good music and she's very real.
3.Any books or show recommendations? Jessica: Little Fires Everywhere. I started watching the show then read the book. The show made the characters so much more in depth to me, so it enhanced reading the book… almost expanding the storyline even for the book… since I watched and read it simultaneously. I'm also reading the Jane Hawk thriller series. I started mid series with The Crooked Staircase, The Forbidden Door, and The Night Window. Although, it's very dark (similiar to Blacklist one of my top favorite shows). I tend to skim parts that aren't directly related to the heroine Hawk who I see as the FBI version of Linda Hamilton's arms of steel Sarah Connor in the Terminator movies. Addy Kate: Any of the Alex Cross books. I read Along Came a Spider and currently reading Target. Watching youtuber Sierra Schultzzie… her style is really close to mine and she has really good style.
4.Is there something that is both your must haves? Addy Kate: We both sleep on this Slip silk pillowcase and with this SFERRA comforter. Jessica: We both have the identical long sleeve modal tops and pajama sets. The long sleeve modal tops is like a bodysuit; however, it is so comfortable with whisper light fabric and works best with high rise bottoms. I also have the long sleeve version of the pajama sets. I've had so many pajama sets and night after night I search for these sets to wear. The fit and fabric are just the right combination. Definitely on my list to stock up on more colors for both the tops and pajamas sets. Although, I prefer pairing the long sleeve top with the shorts bottoms.
5.Favorite stay at home dinners? Addy Kate: Italian meal, pecan baked chicken, pasta with bolognese sauce, and steamed broccoli. Jessica: Tortilla soup, prepped by our in house chef, Michael add chicken, vegetables, and toppings.
We would love to take two on any questions you have for us in comments, by email, or in comments on instagram!