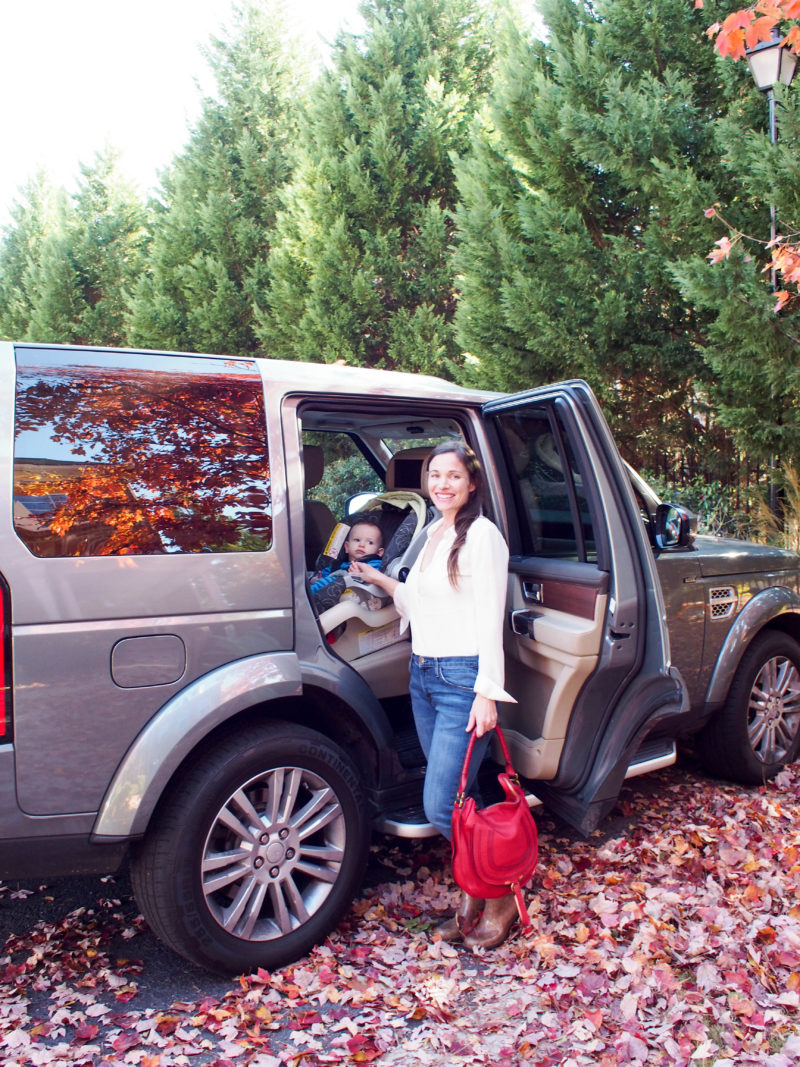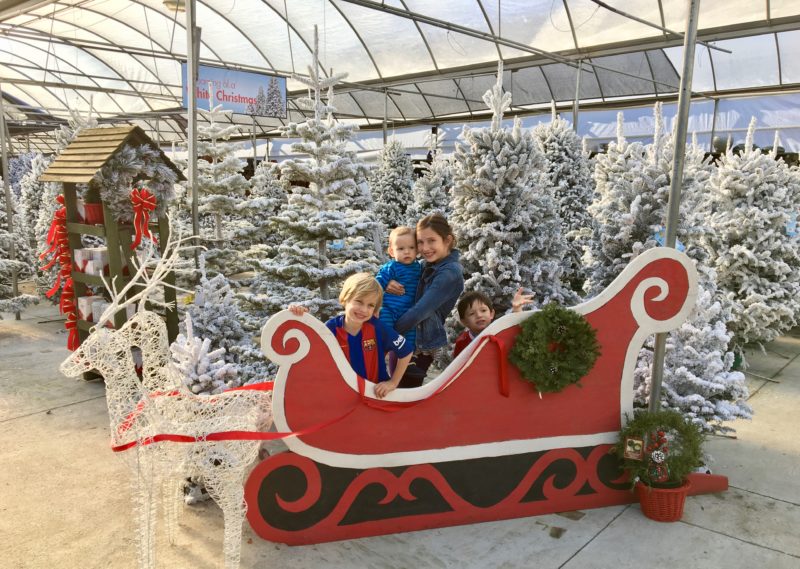 We headed out in the "old [four] wheel drive sleigh" to find our perfect Christmas tree. Not quite Griswold style (trekking through snow) and more like Home Alone chaos with three wild guys running circles in and out of big Christmas trees with plenty of other people trying to find their tree too. It took us two days to finally get one, and day two we went back and picked out an entirely different tree from the one we discussed that morning.  Last year was our first real tree with these guys and it was perfect. A Silvertip Fir that resembled the Eiffel tower in shape with it's widely spaced beaches and it's tower point especially once we added all it's twinkling lights. This year we went for something a little brighter, a little bigger, a little fuller and as Alexander said when he wrote his weekly story about his Thanksgiving Break…"we found the perfect snow tree." A snow flocked Noble Fir was perfect for tons of warm white lights that took me days to string and plenty of spaces for the ornaments for this crew to add during a Friday night ornament party, complete with pizza, decorating and lots of Christmas music.
These four loved the red sleigh and wanted one for our yard! And I have to add a side note in about my guys and their love (as in really love) of wearing their soccer and football jerseys anywhere and everywhere… to school, to dinner, Christmas tree shopping and even to bed. It's their go to shirts and although they have their favorite teams they will wear almost any team jersey. They even wear their own jerseys from their soccer teams. Sports are a part of our every day so they might as well wear the looks too.  If they are not playing soccer (in the house or outside) or with their teams, it's usually on in the background to watch the professionals play.  We cannot wait for the Atlanta United FC and their jerseys!!! xxxx jess
Top: Theory (this one is on my must have list) | Denim: Current/Elliott | Boots: GG RainBoots (similar UGG leopard print style or these short Hunter boot here )  | Bag: Chloé (similar red style here and love this Chloé!)
Brooklyn's stripe t-shirt and pants set Patagonia (new version here) | Boots: UGG | Addy Kate: Denim Jacket | Alex and Liam soccer jerseys ( similar soccer kit Barcelona/Paris and jersey Roma/Manchester City).