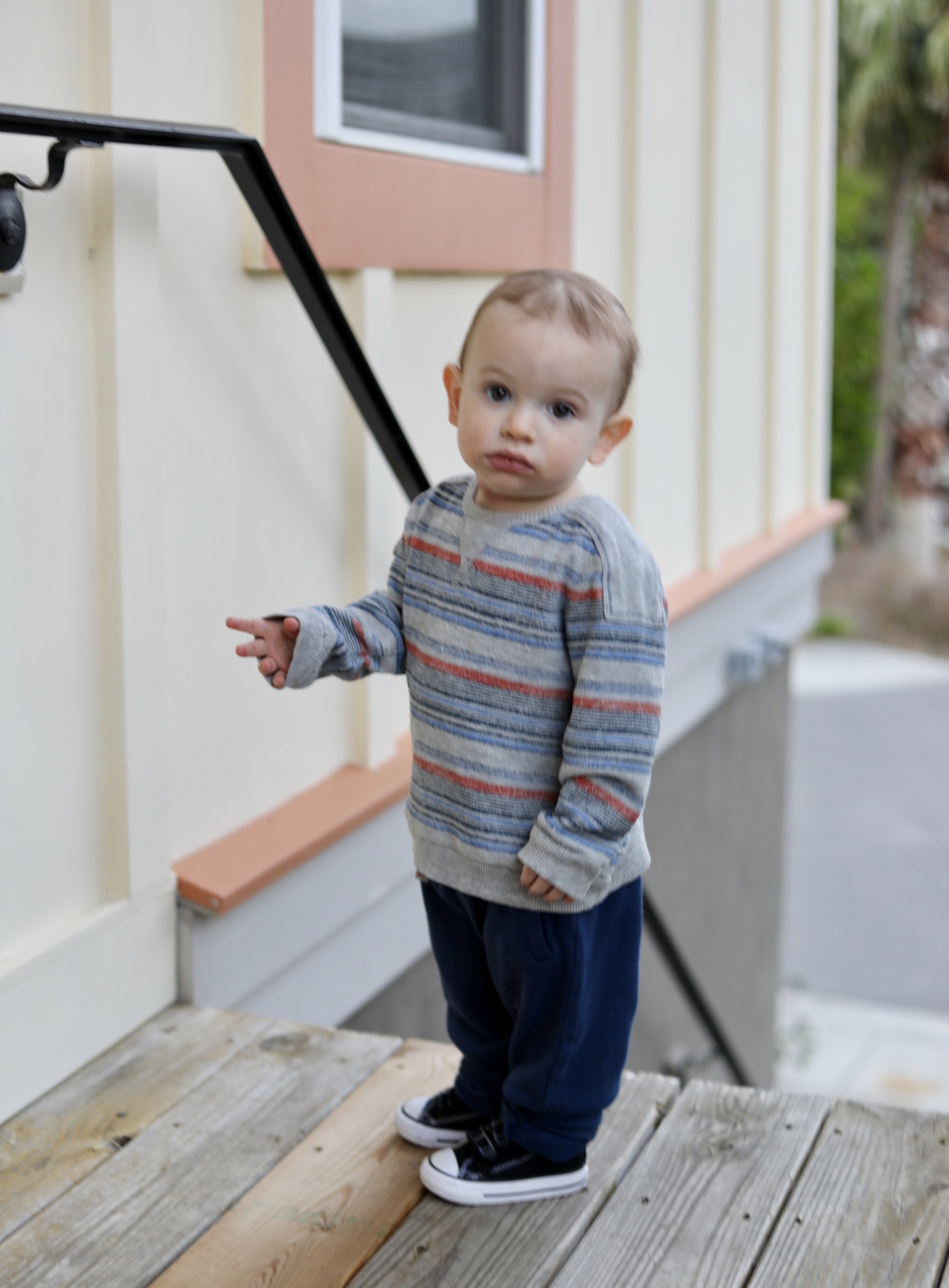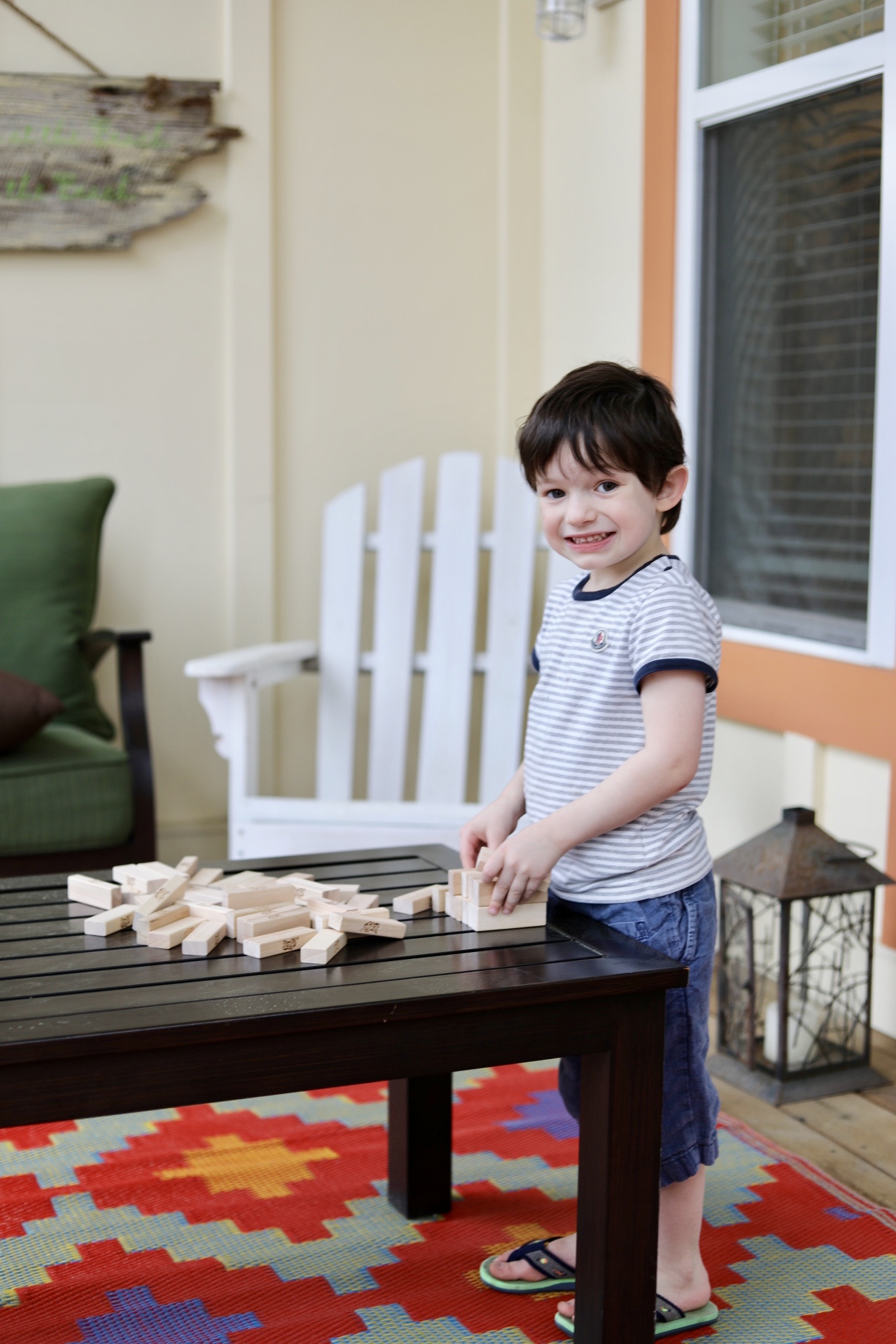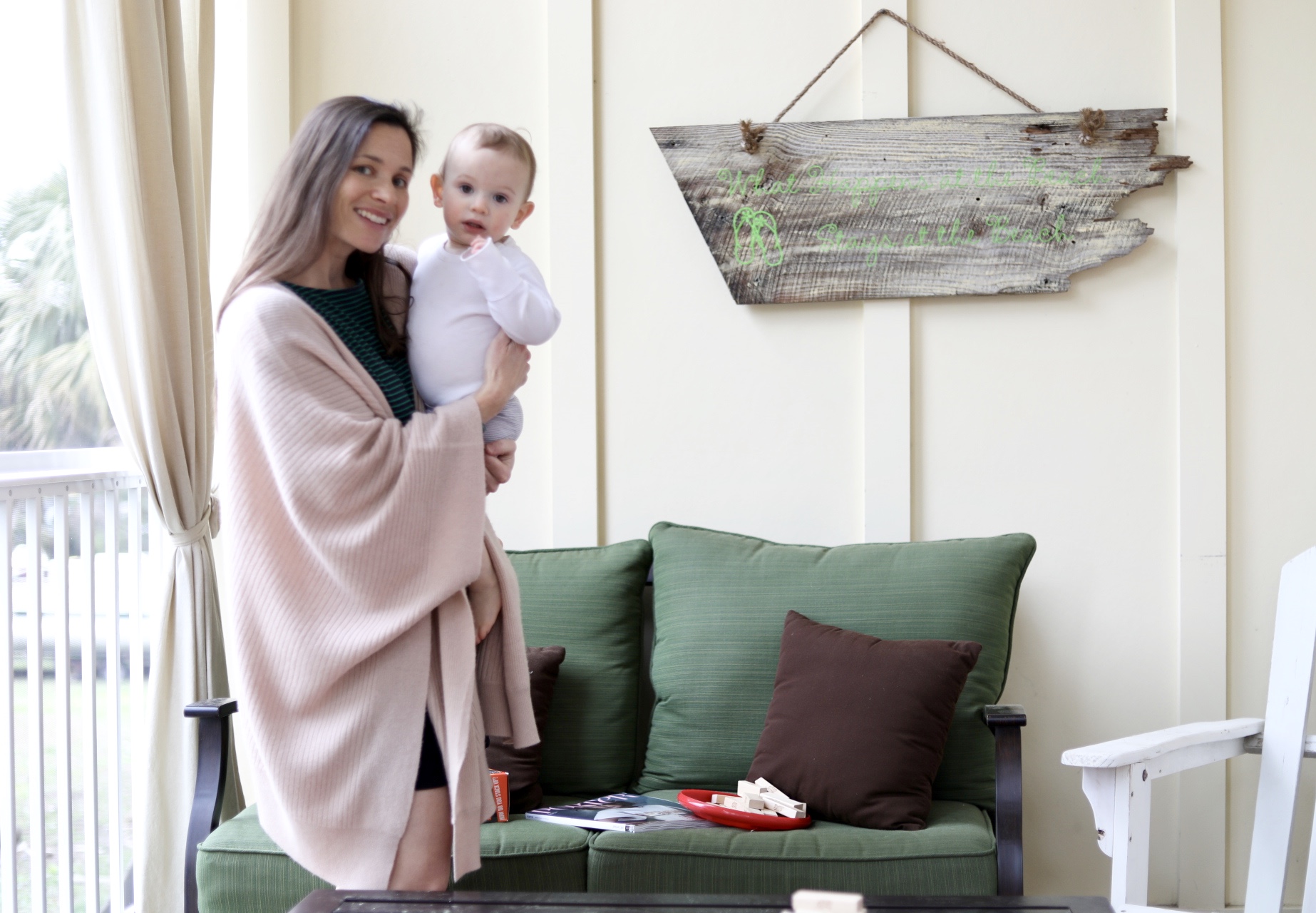 A few weeks ago these guys had their first long weekend for twenty-seventeen. We had no weekend committments (i.e. no soccer) AND we needed an escape to get outside, get out of our house and really get a change of scenery. We scanned the area weather for a few days out and decided last minute to jet off to Charleston. Although there's a few other closer beaches we could have gone to, we really didn't want a hotel and only wanted to stay for a few nights… AND we love Charleston, so some time in the city too would give us lots of options.
Michael and I have traveled to Charleston often for beach access and have visited during every season of the year. He used to spend several weeks working here in January and February staying at a beach house and commuting to the city to work. I'd get to join him on the weekends and even though it was winter, it was a great time to go with fewer crowds, less traffic and relatively warm and sunny for winter months…plus it was still beach time, maybe not swimming in the waves all day long beach time, but plenty of sand, sun and salty ocean air!!!
Knowing the area pretty well is an advantage when planning a last minute trip for this crew, it takes some of the chaos out of travel when we're familiar with the places to stay, how to get around the city, where to park and places to eat and grocery shop. Plus, we were able to book a place we've actually stayed at before and LOVED it!
Water's Edge Inn had a three story three bedroom villa available for the weekend and it's only a few walking blocks to Folly Beach AND to the beach shops, restaurants and pier. The villa was the perfect size for us, beautifully decorated and gave us so much more space than a hotel. Things get a little crazy in hotels (read: these guys are so loud all day and all night). Plus the hotels we usually stay rarely have a kitchen, washer/dryer… a garage with beach toys. There were two decks that we spent a lot of time on especially the second floor screened in porch on the main living level. The whole property is beautiful and there was even a lighthouse and boat themed playground at the church next door.
We sent Michael and Addy Kate to Harris Teeter to stock up for our weekend so we wouldn't have to eat out with these guys all the time and HT was a quick 5 minute drive from where we stayed. The access to Charleston couldn't be easier either… a 15 minute drive on a nearly direct route. We headed to the city twice to walk around and explore.
It was a low-key weekend in the lowcountry with plenty of outside time and tons of walking. We walked to the beach several times a day and made sure to catch every sunset while we were there. We didn't bring Brooklyn's stroller and although he needed to be carried most of the time heading to the beach, shops and restaurants…the distance to everything was fine for the rest of the crew even multiple times a day AND so nice not to have to deal with parking at the beach or even getting these guys in and out of the car all weekend!
These guys got plenty of time in the sand and some time in the ice cold water (which they didn't seem to mind). They loved walking on the pier right before sunset. ALL that walking, playing at the beach, playground and exploring the city made for an easy bedtime!!! Now of course we all want to go back every weekend!!! xxxxjess
SaveSave
SaveSave