Addy Kate's Green Smoothie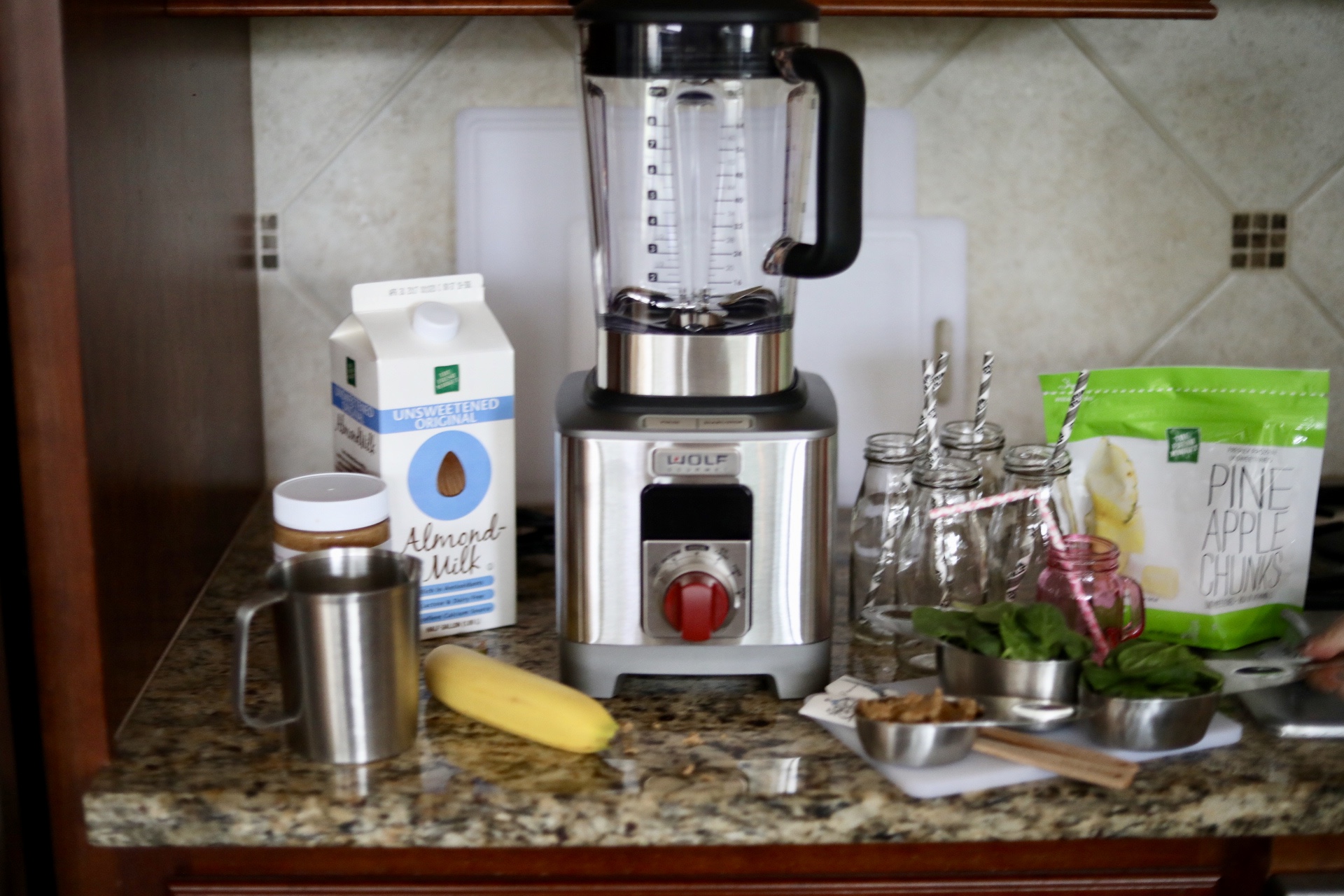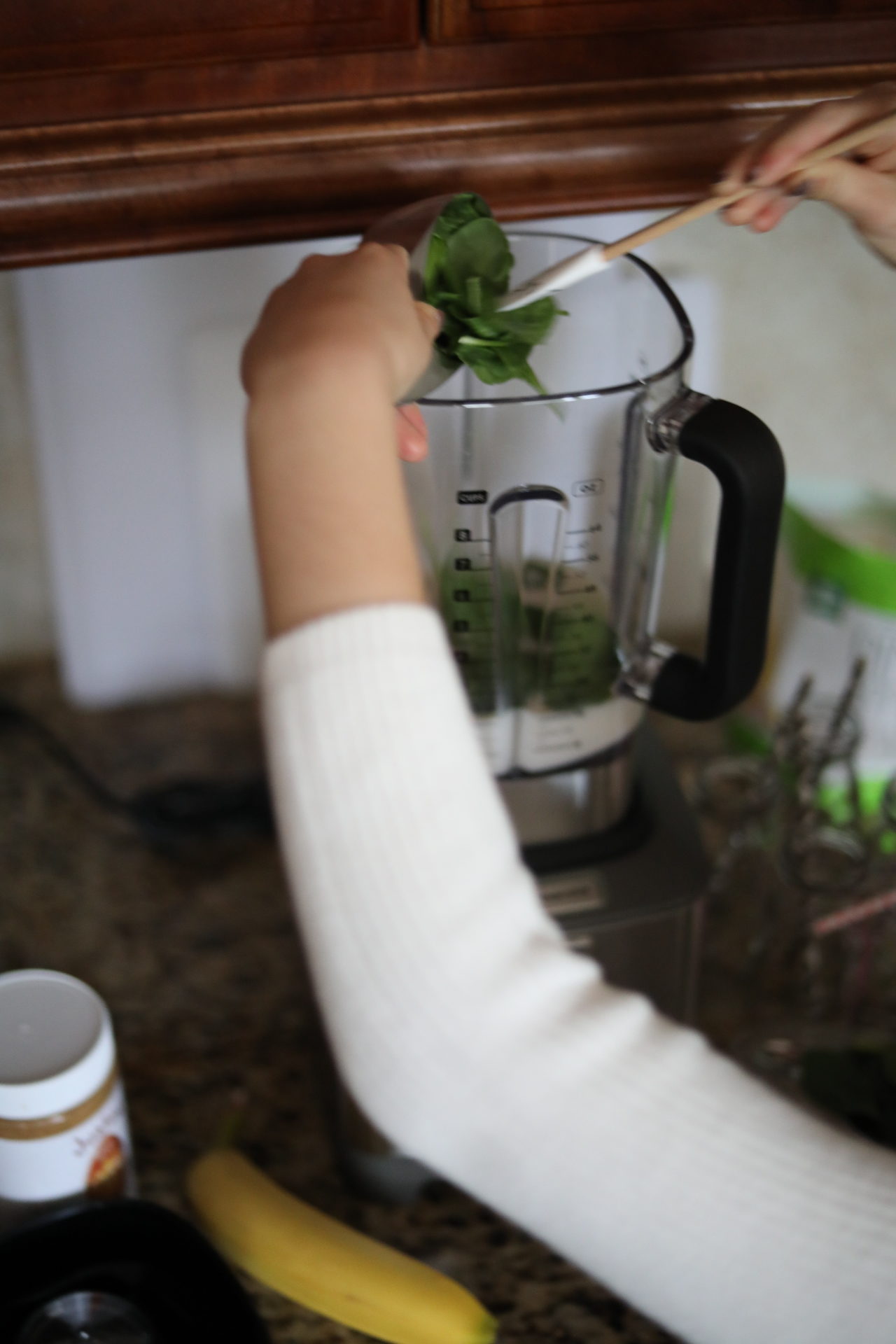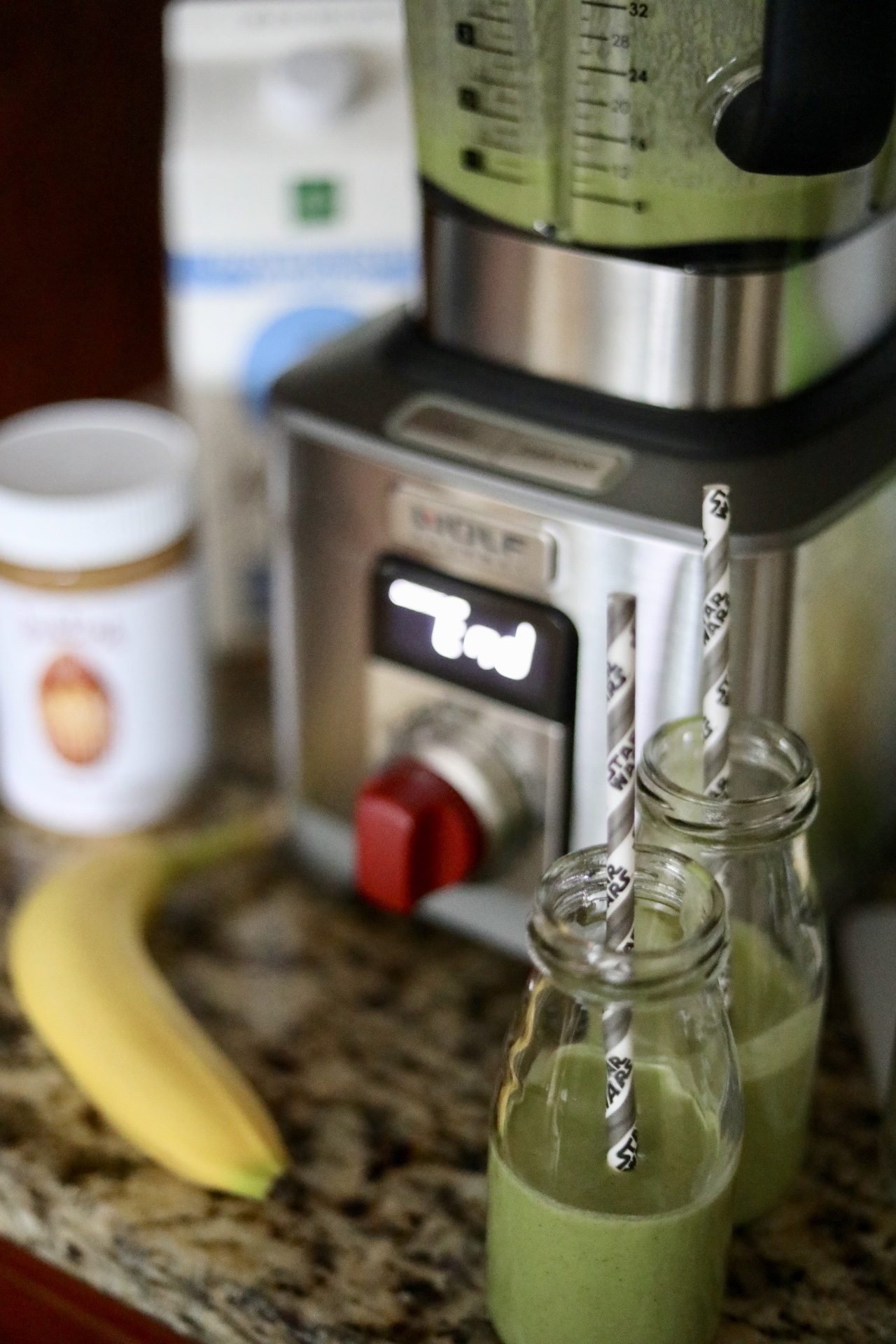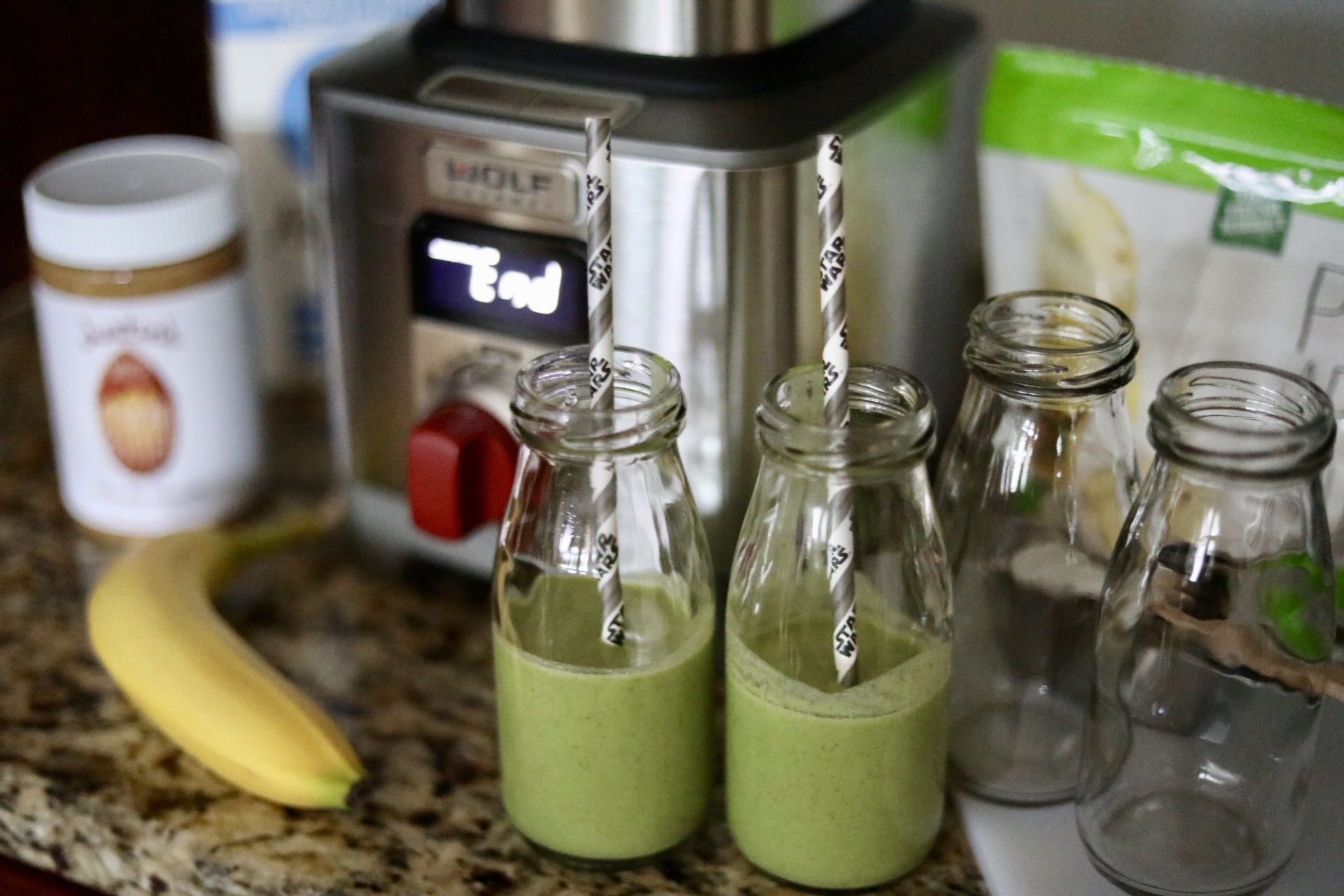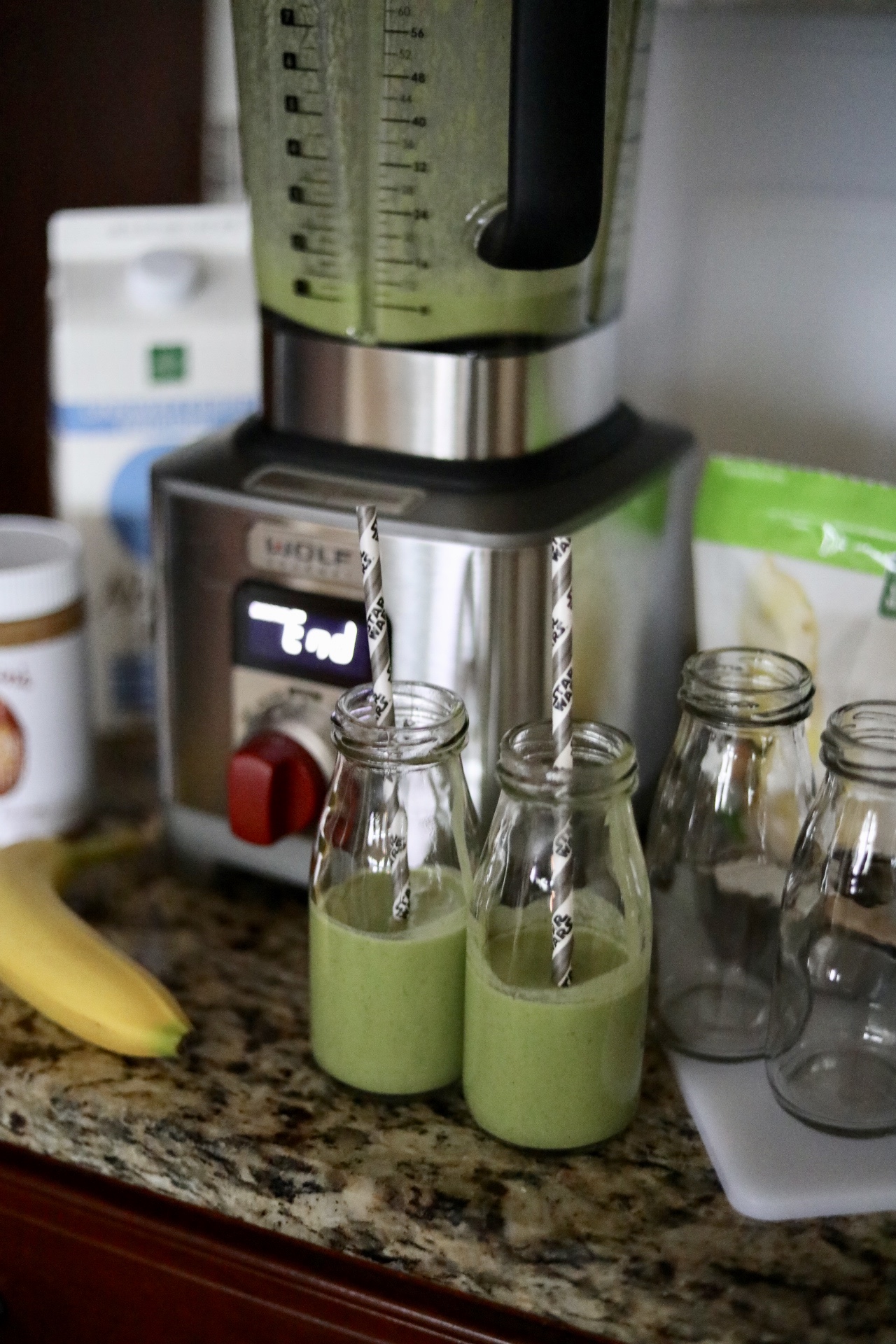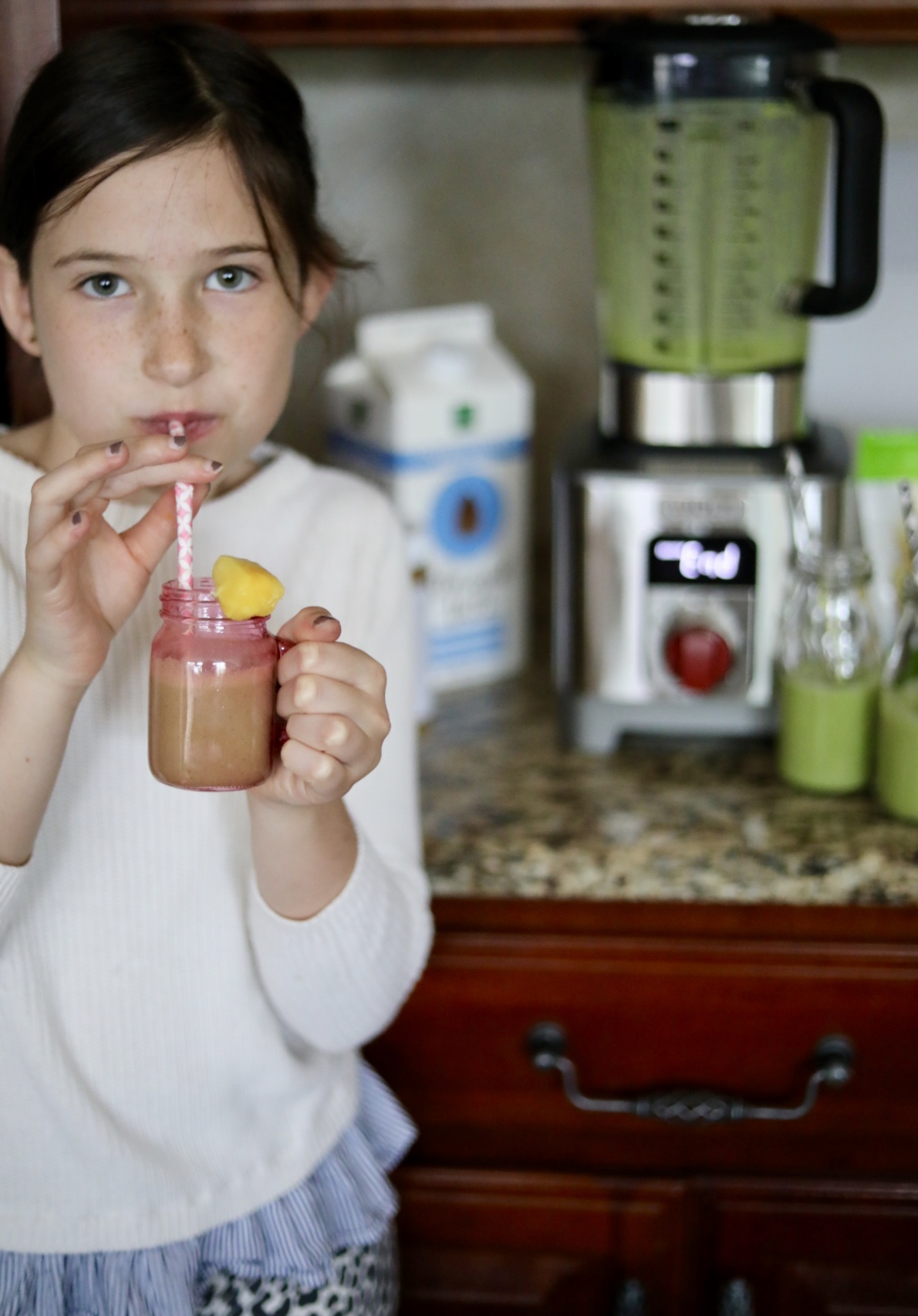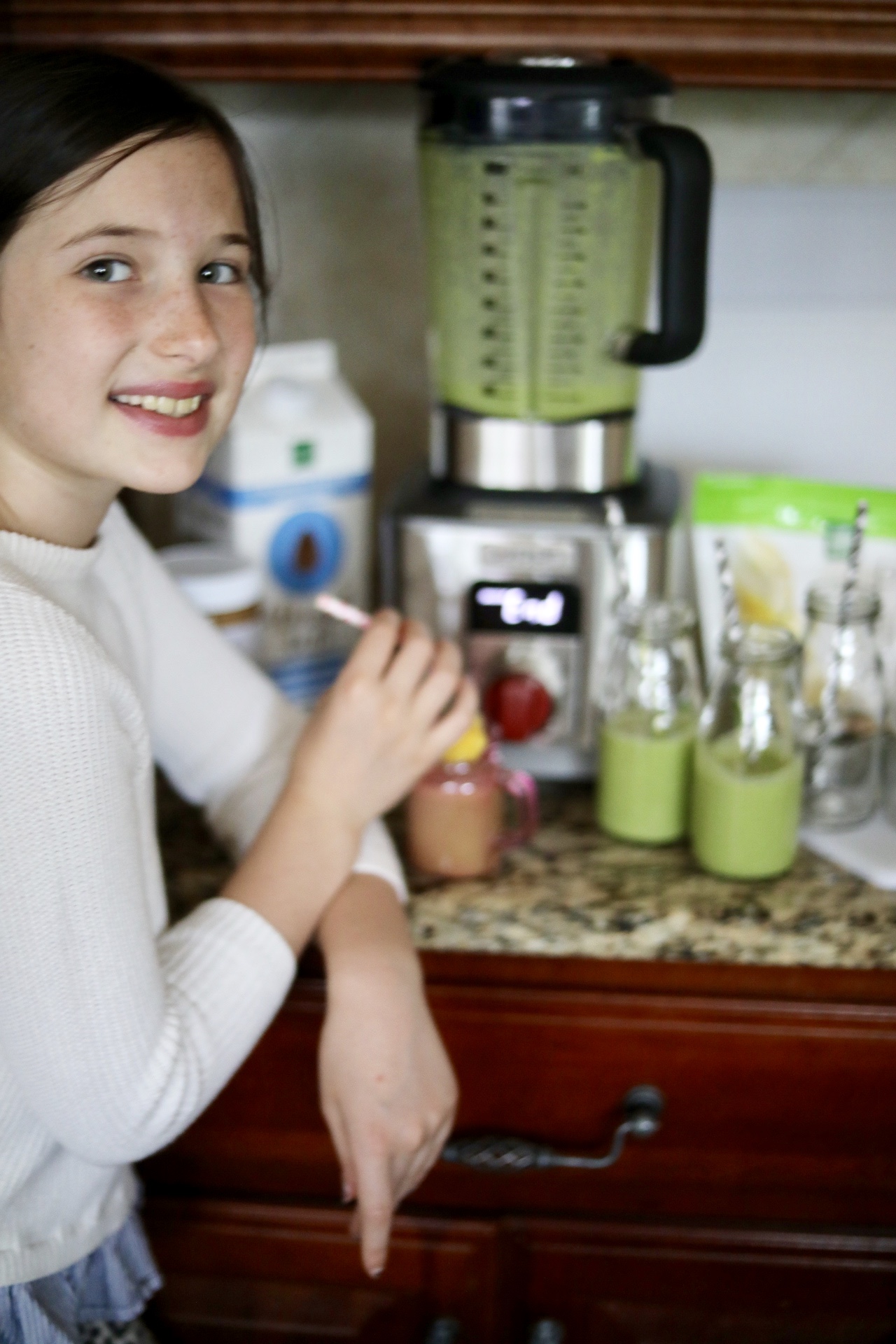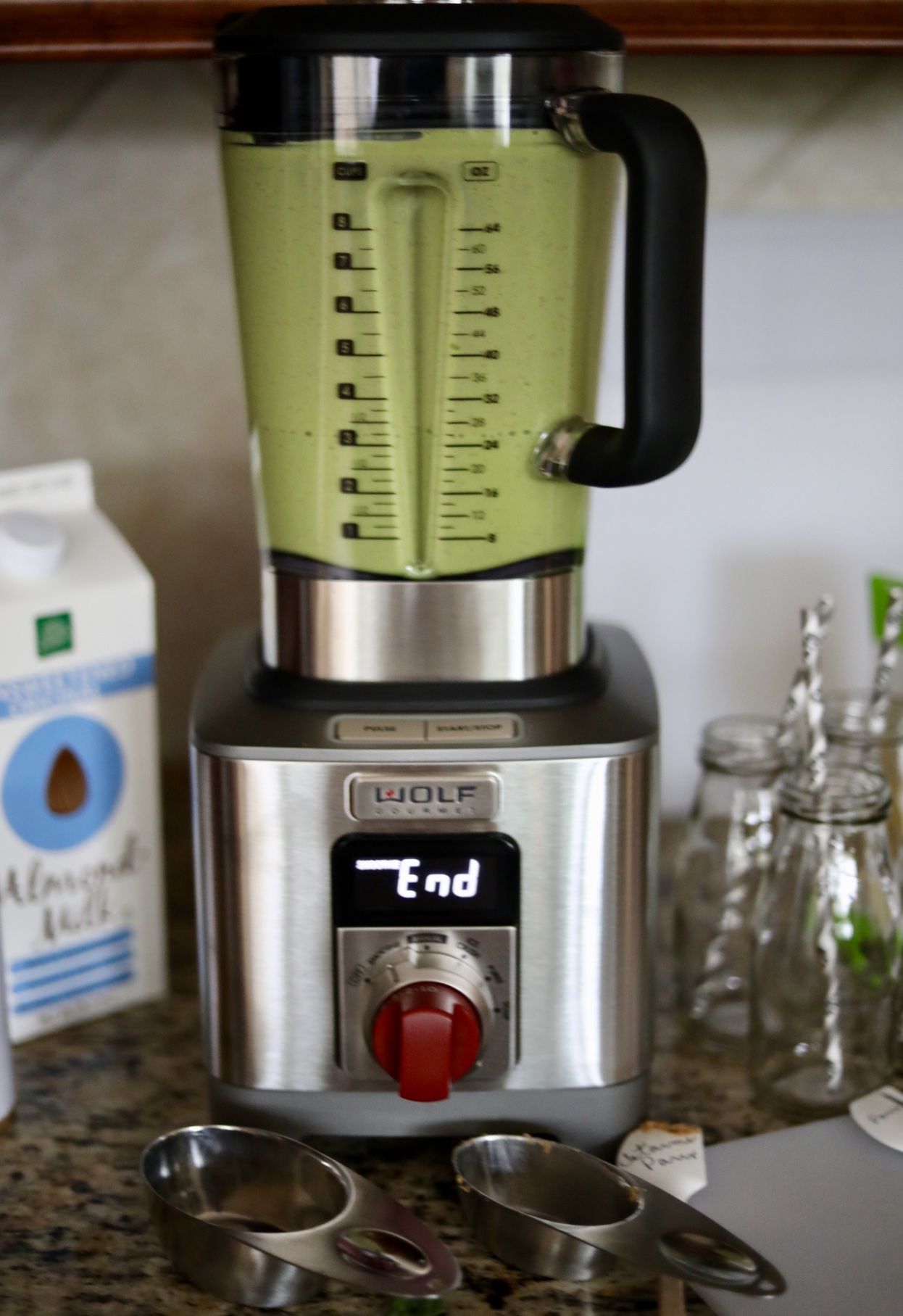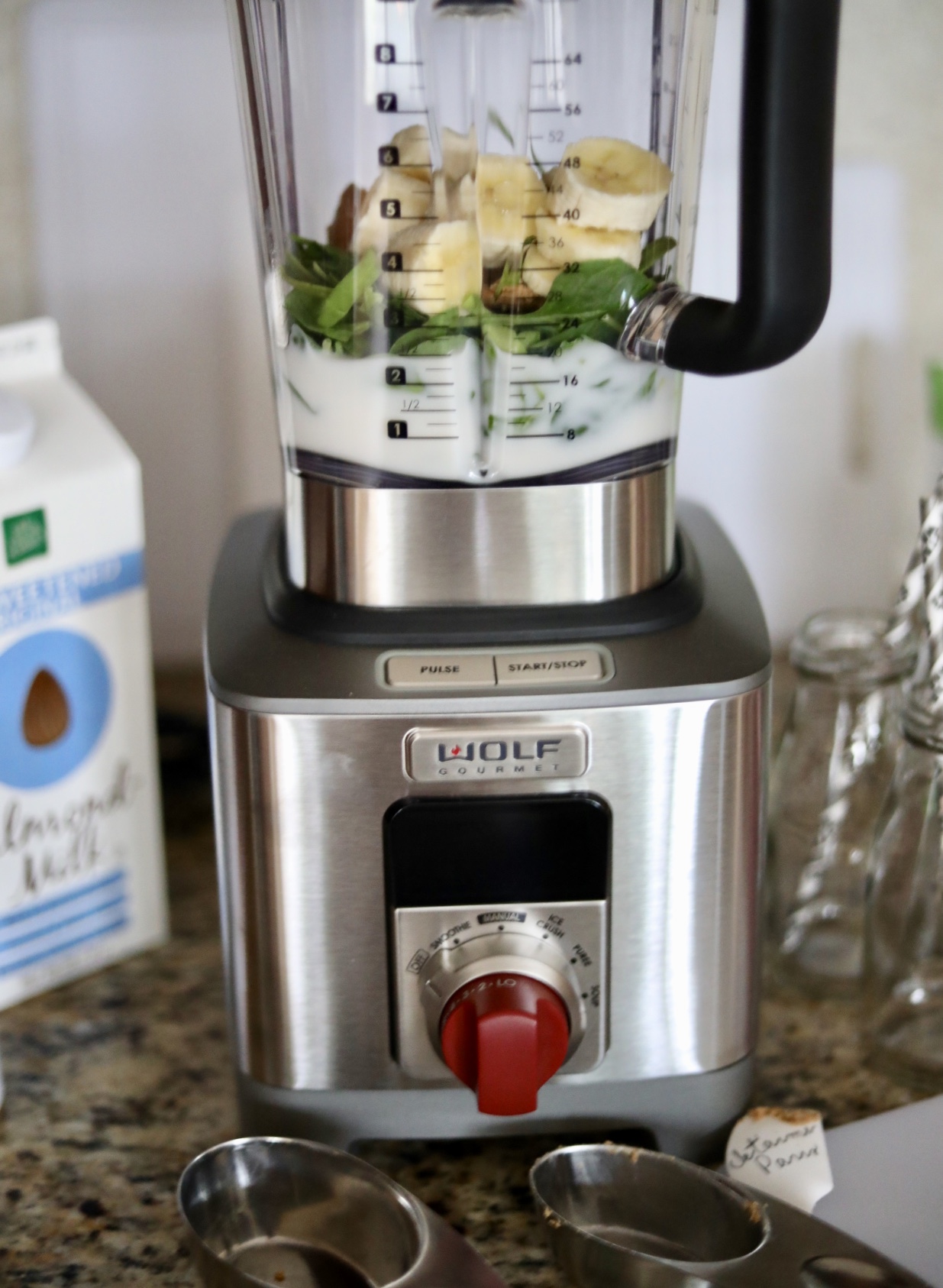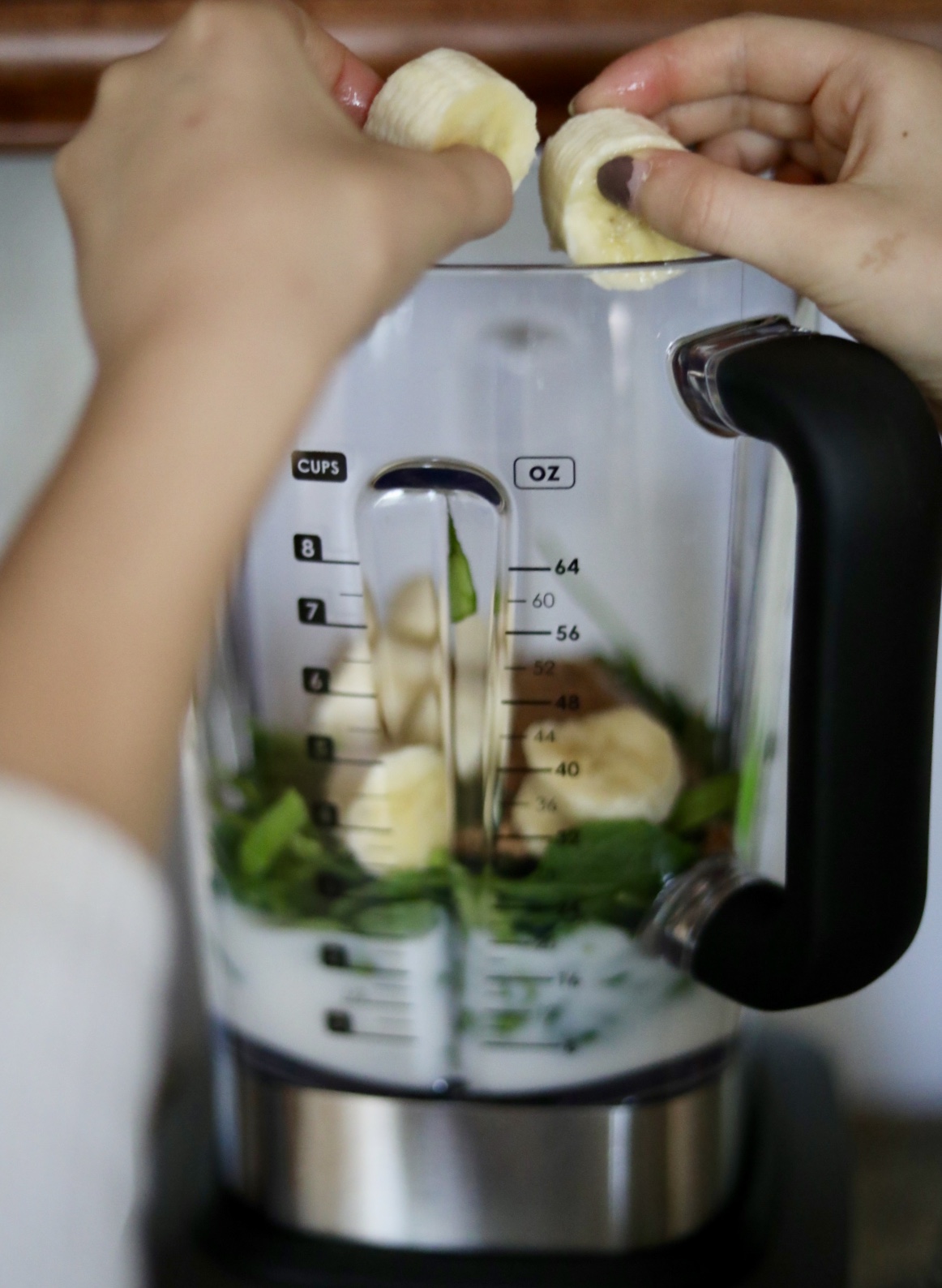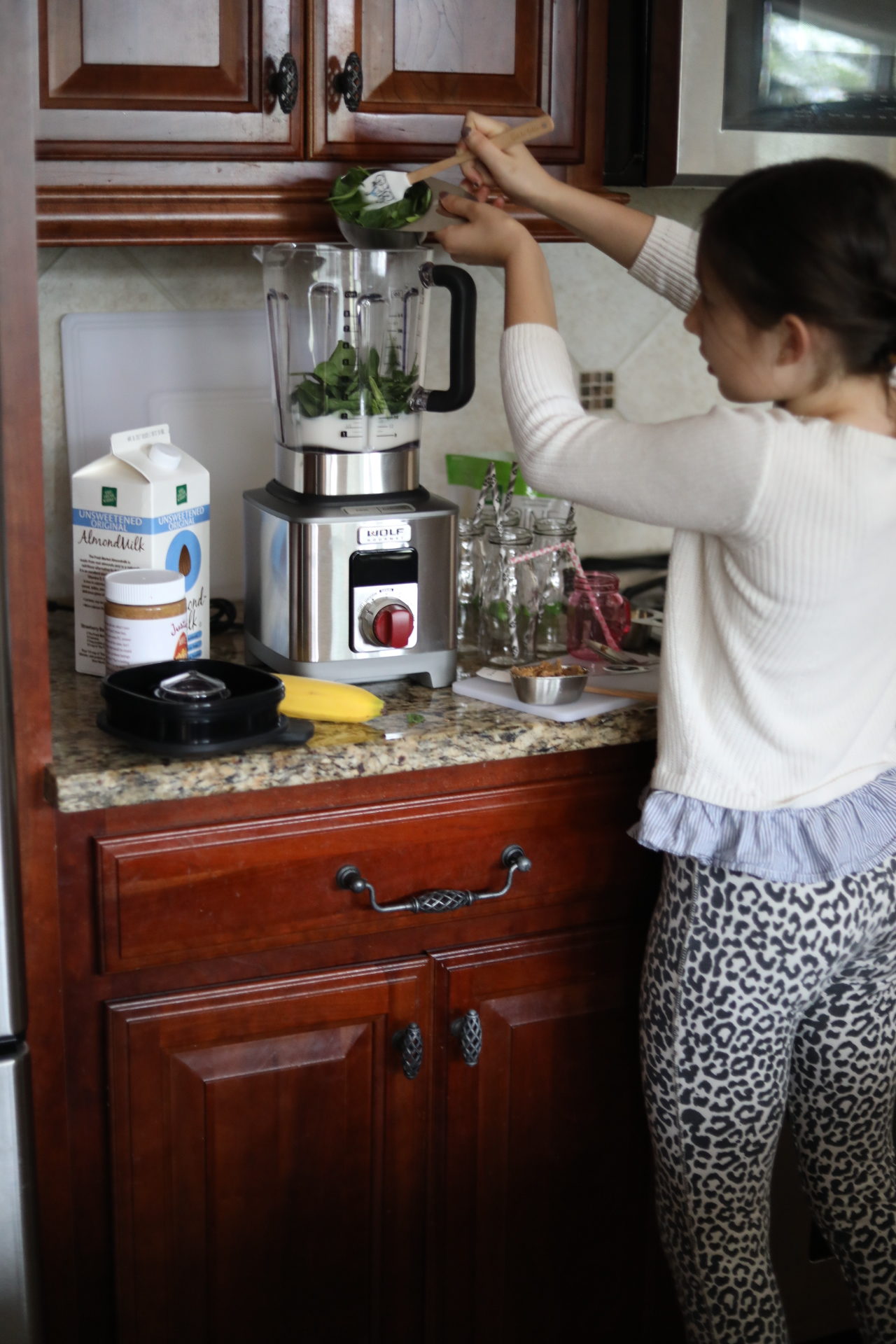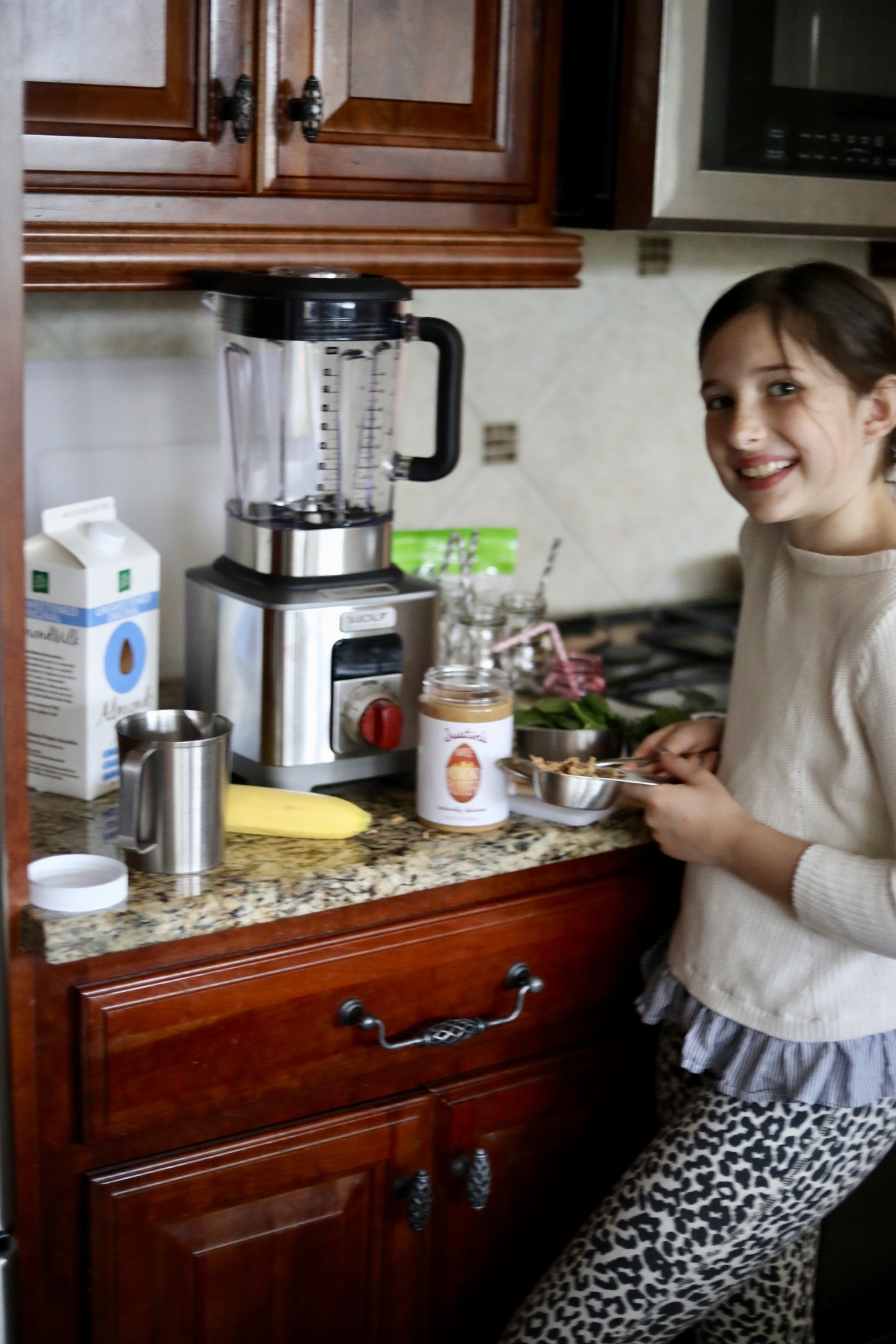 Spring break seemed like the perfect time for a new blender and daily smoothie testing.  We are always trying to meet our nutritional goals to eat more greens and snack smarter.  Addy Kate has had a great time prepping and preparing the smoothies.  She definitely did not mind the added greens. Addy Kate may not prefer spinach or kale salads; however, she's willing to go for a daily green infused smoothie. As for our guys, they have tried some in limited quantities. We'll keep working on it and serving it to them in containers that aren't clear like these Thermos themed Star Wars, Ninja Turtles, Mickey Mouse, and for Addy Kate an #AllAboutMe.
The smoothie pictured is a blend of a few recipes we researched with almond milk, almond butter, baby spinach, banana, frozen strawberries and a few frozen pineapple thrown in to lighten up the almond butter. How to Make a Delicious Green Smoothie Anytime, On the Fly by Anna Stockwell for epircurious.com has been a great guide giving a 1:1 ratio of liquid to greens as a base with frozen fruit added at 1.5 times. I should add a slightly better review from the little guys was on a smoothie with only almond milk, spinach and frozen strawberries. Less is more for them if we get ANY leafy greens in them!!!
As for the Wolf Gourmet Blender, we love it so far!!! It prepares smoothies quickly and relatively quietly with a pre-programmed smoothie setting. We've also used the pre-programmed ice crush setting for other drinks. Both settings are amazing, so convenient and perform perfectly with a turn of the dial to the desired setting then a push of the start/stop button. This is one little beauty of a blender.  We've only had it less than a week and plan to try so much more!!! Happy smoothie sipping!!
xxxx jess and addy kate
…