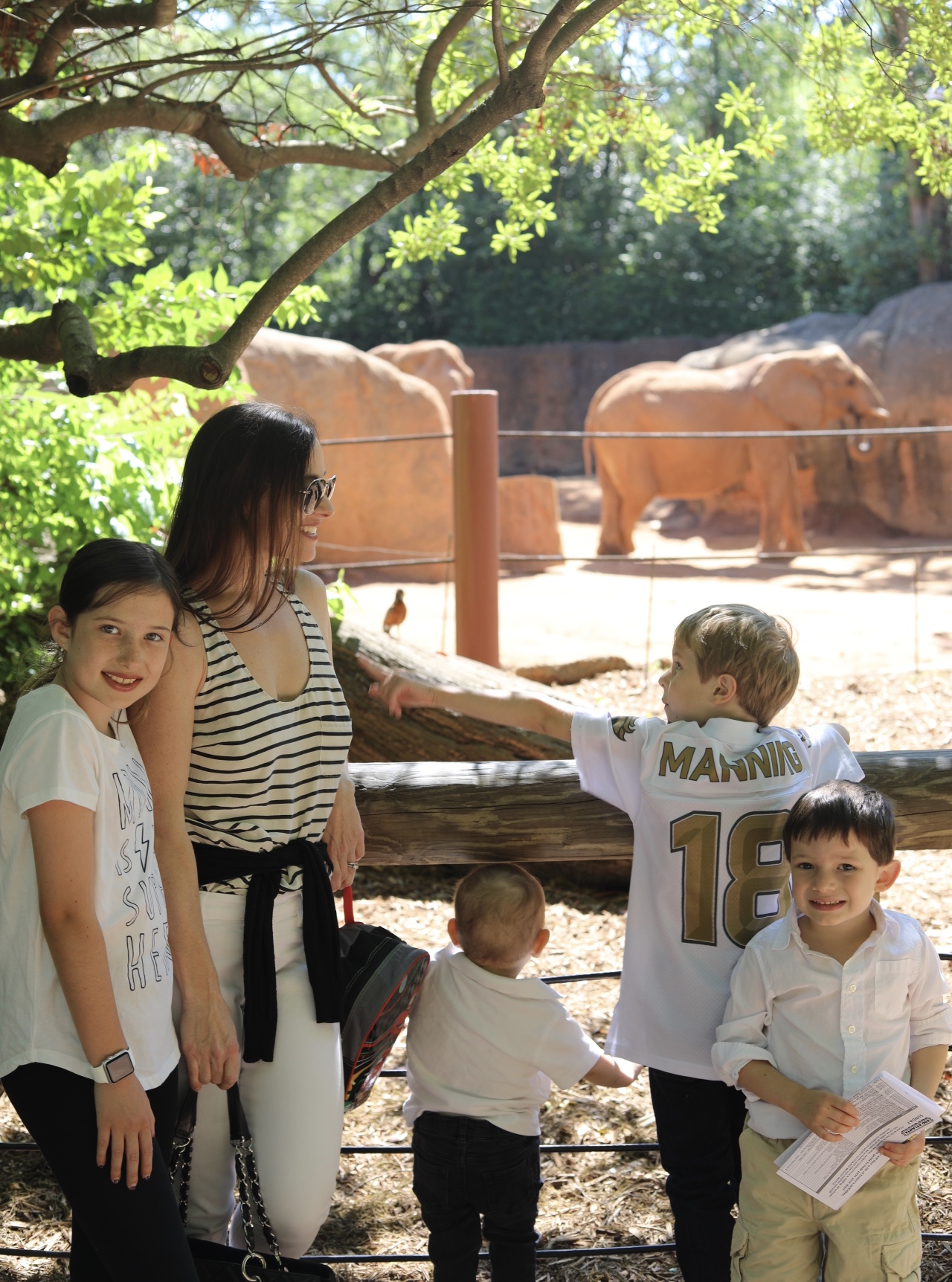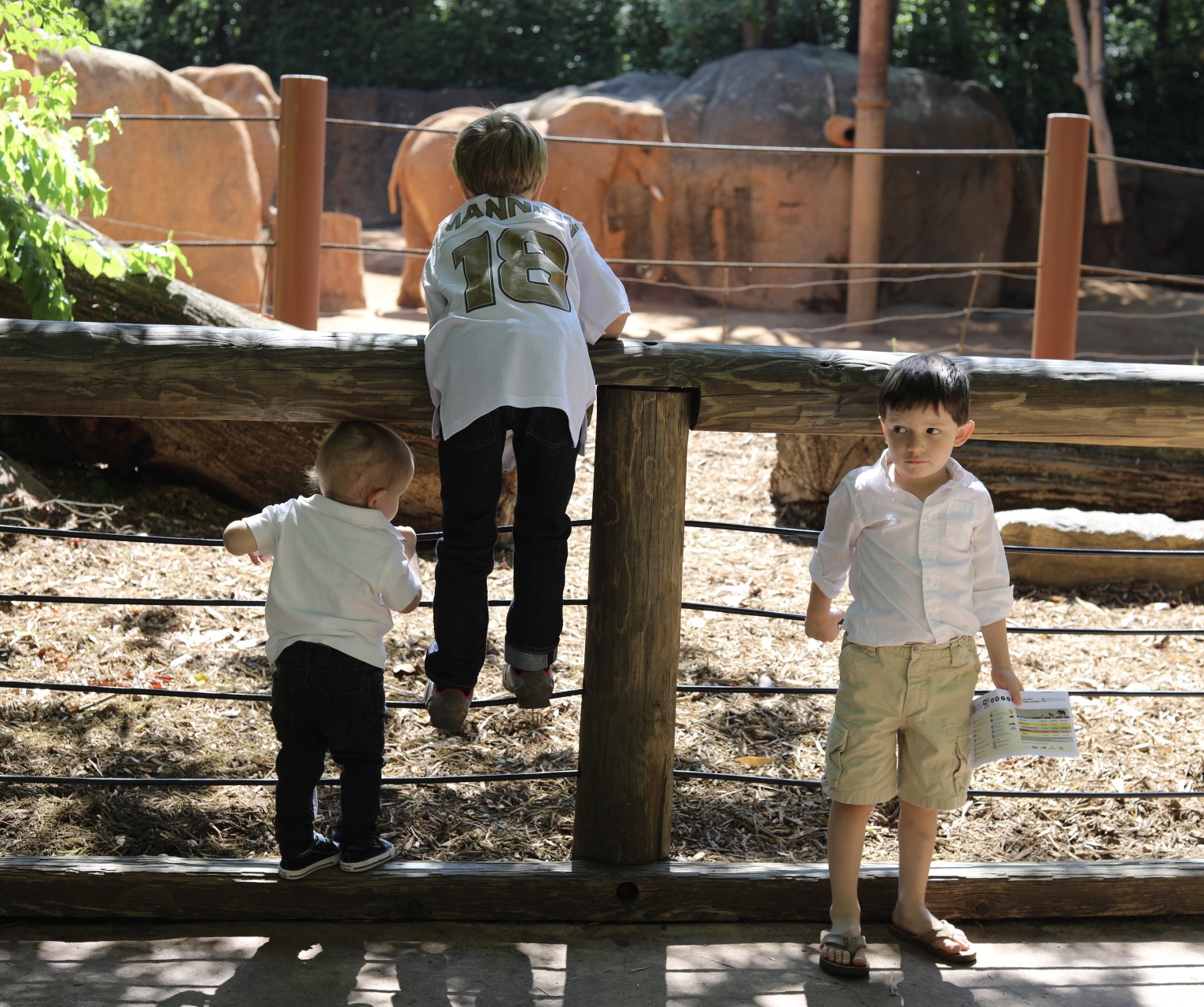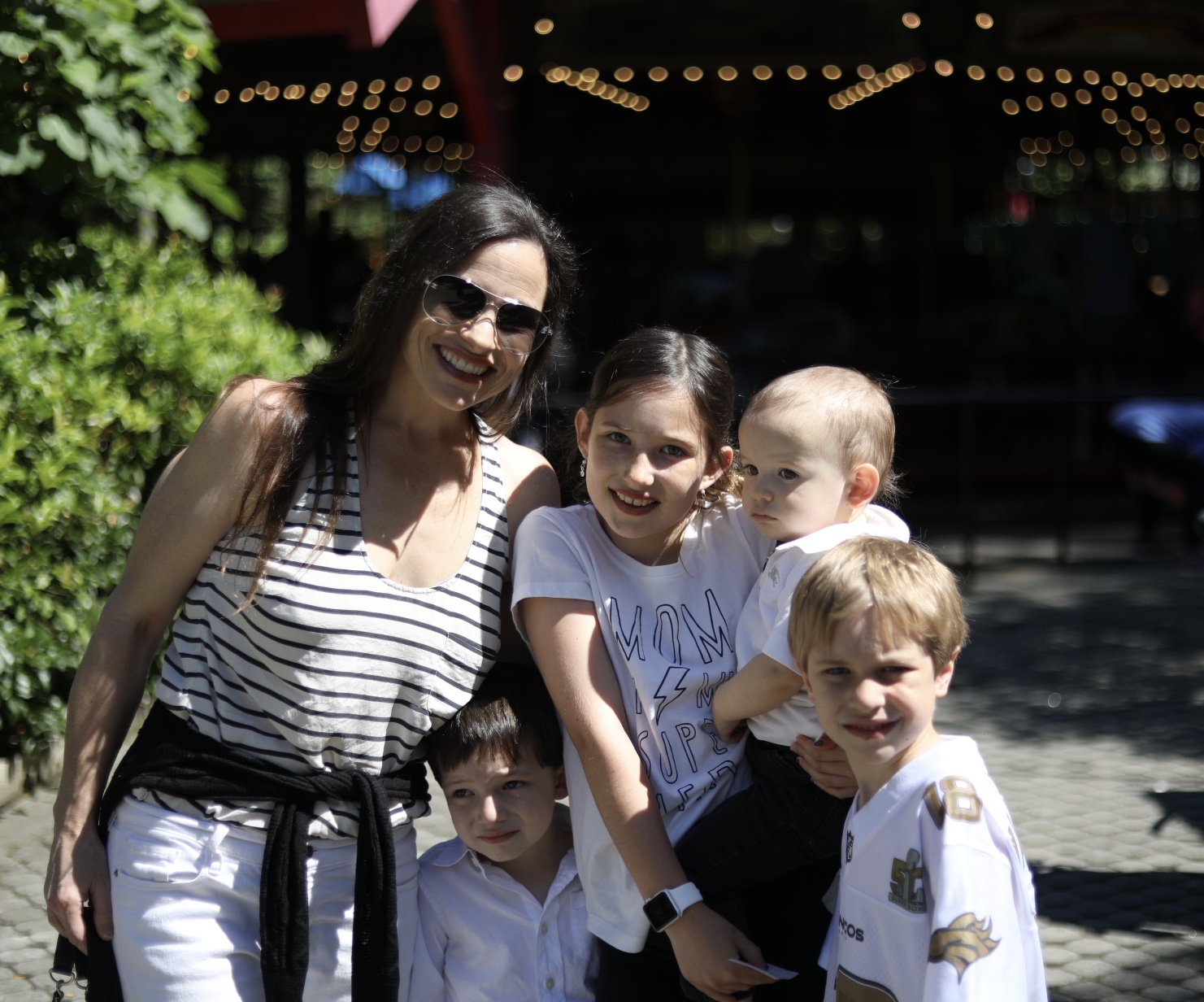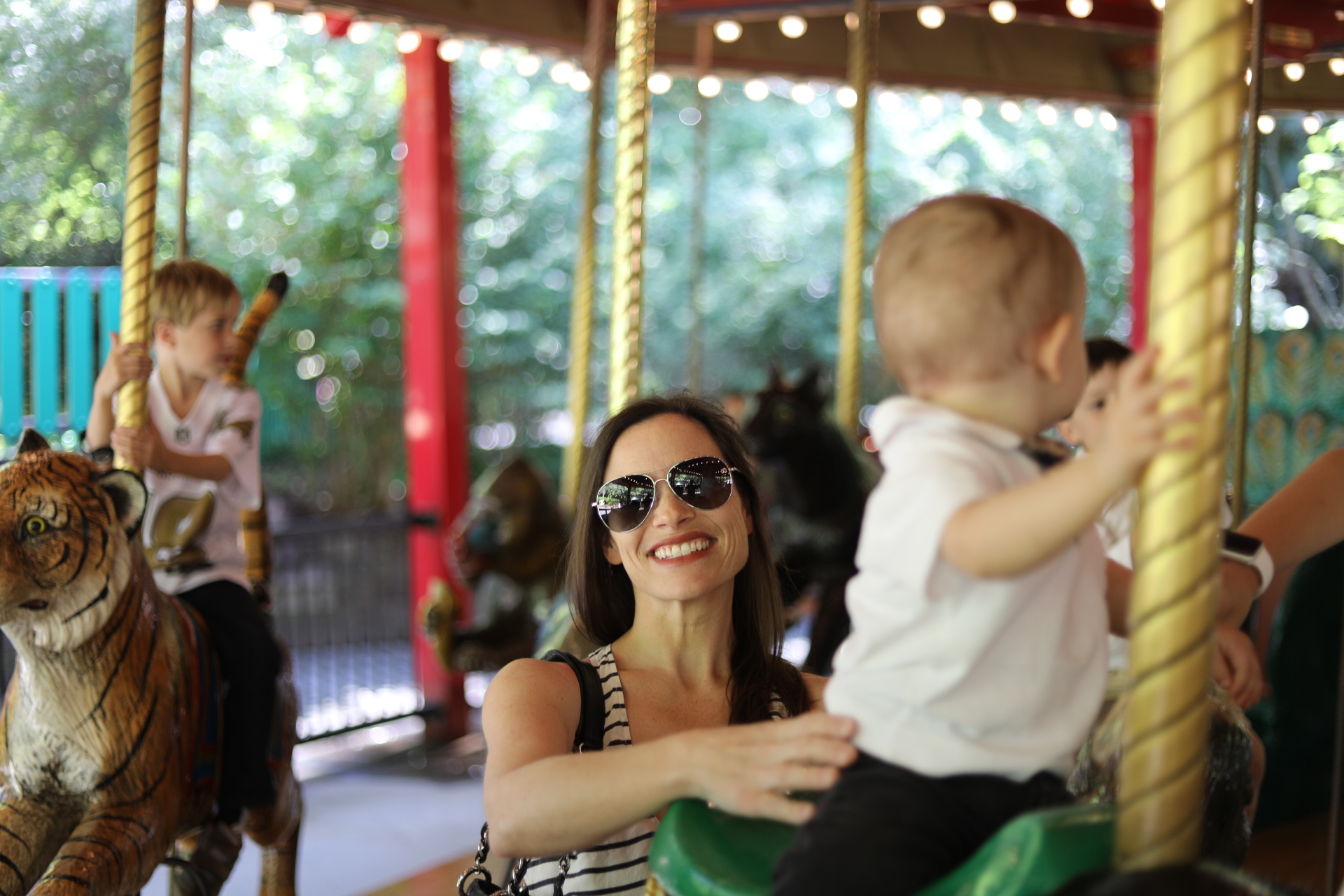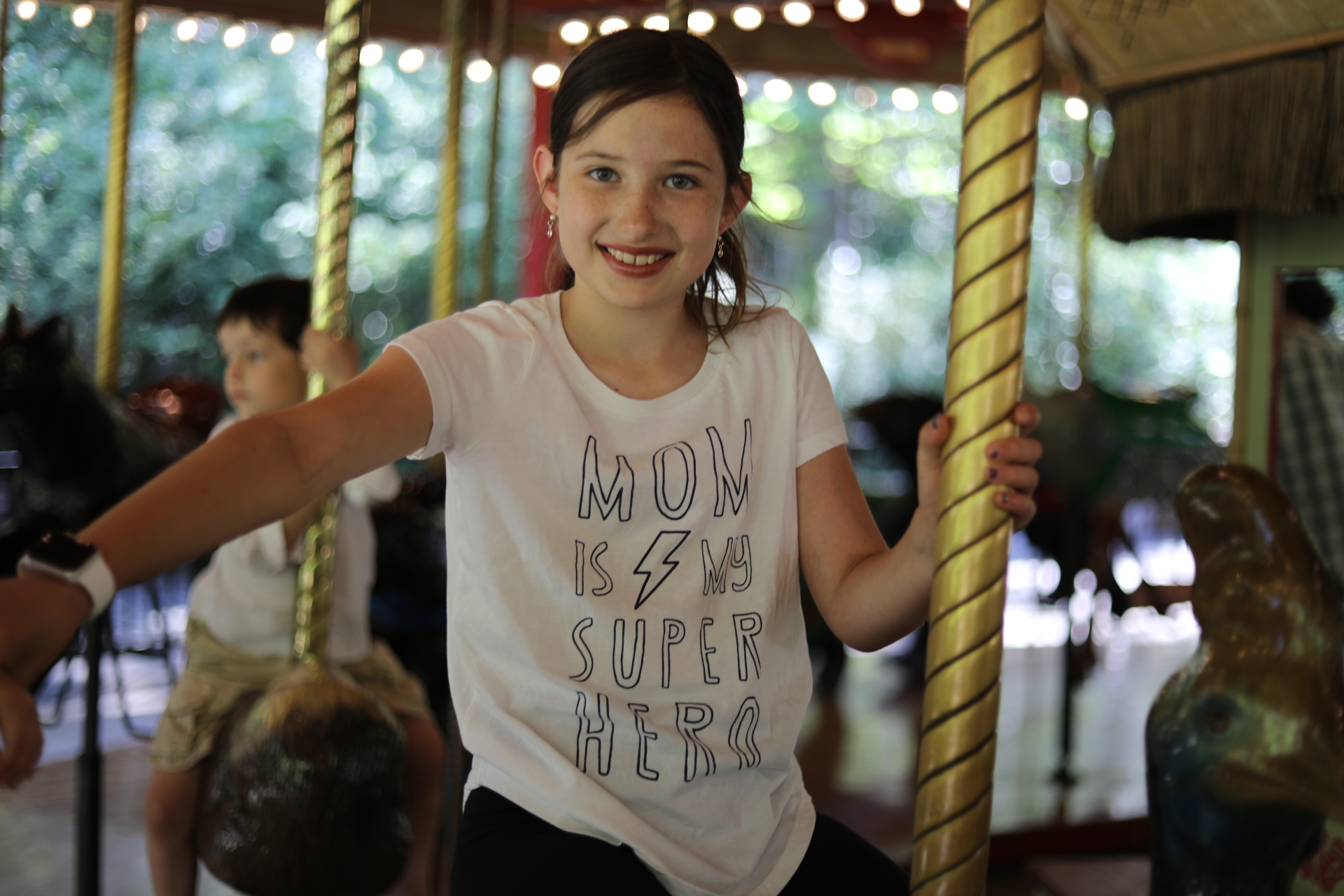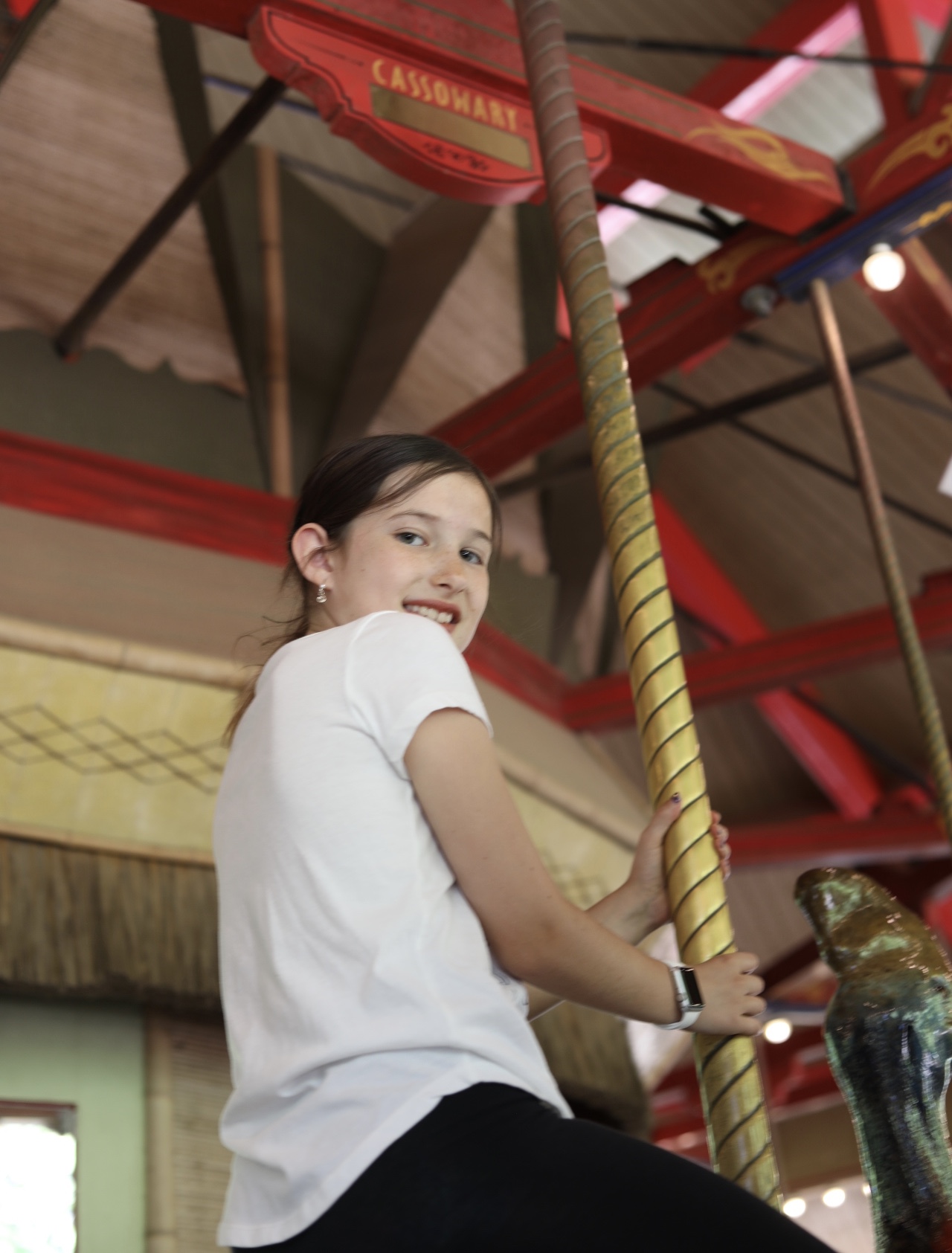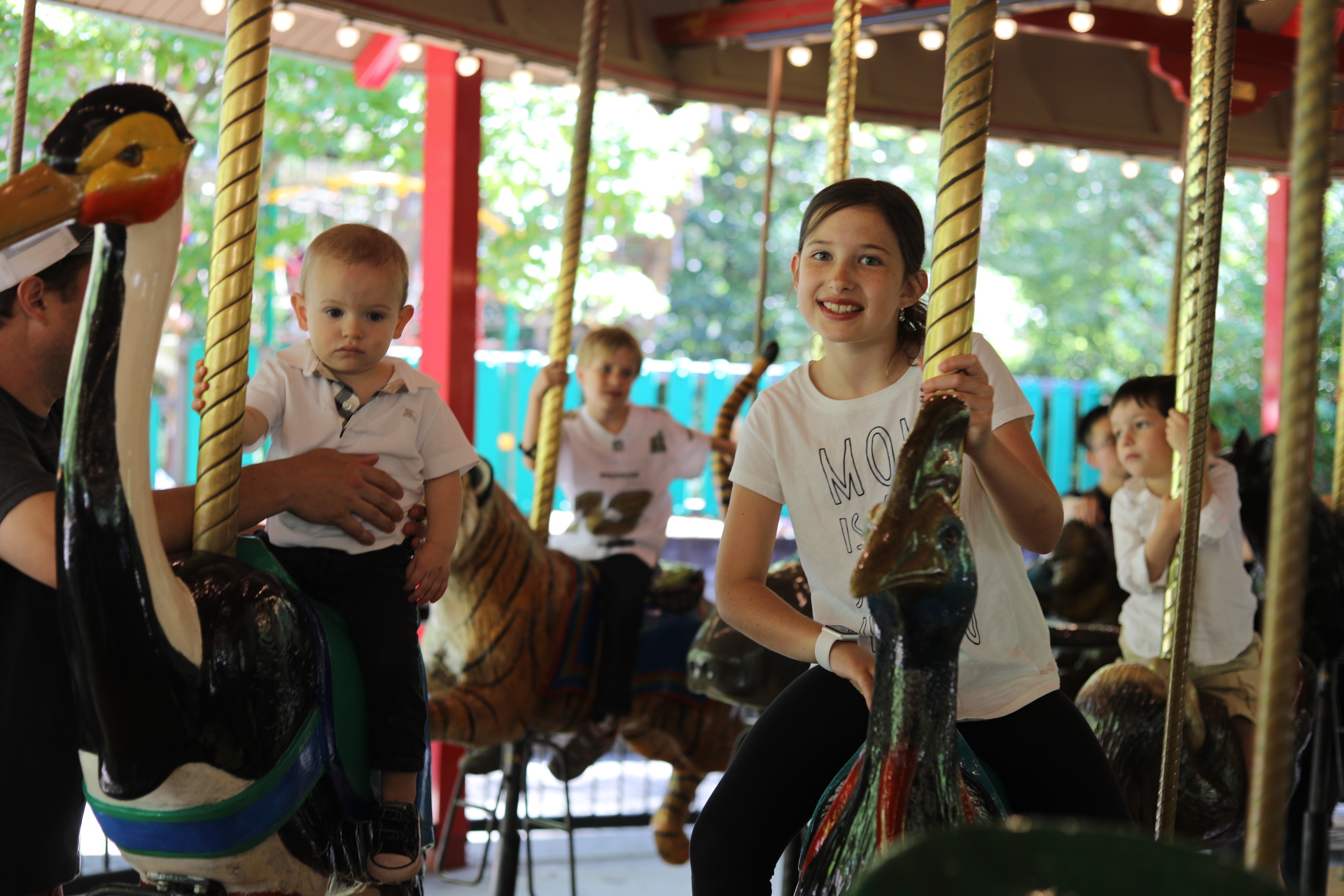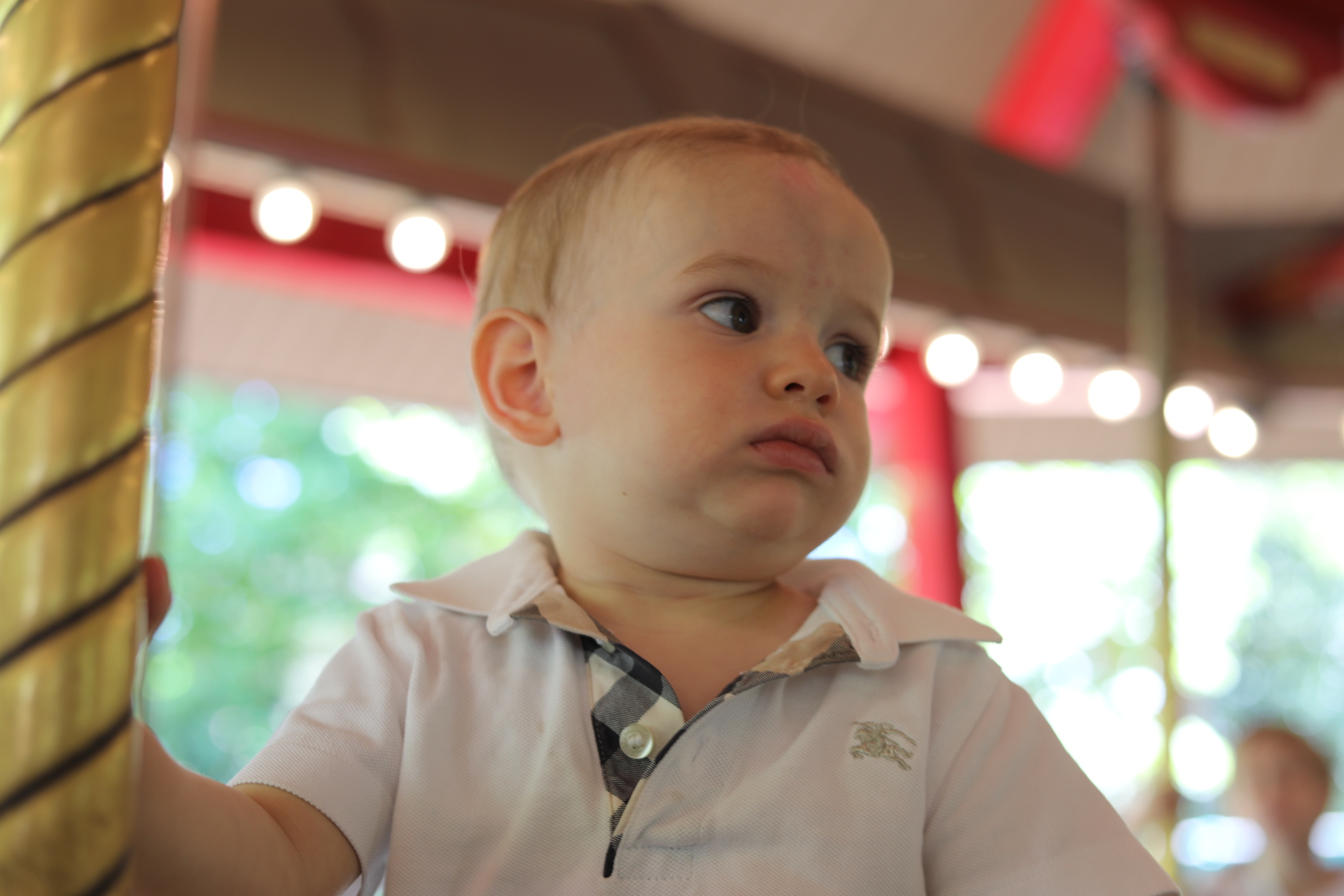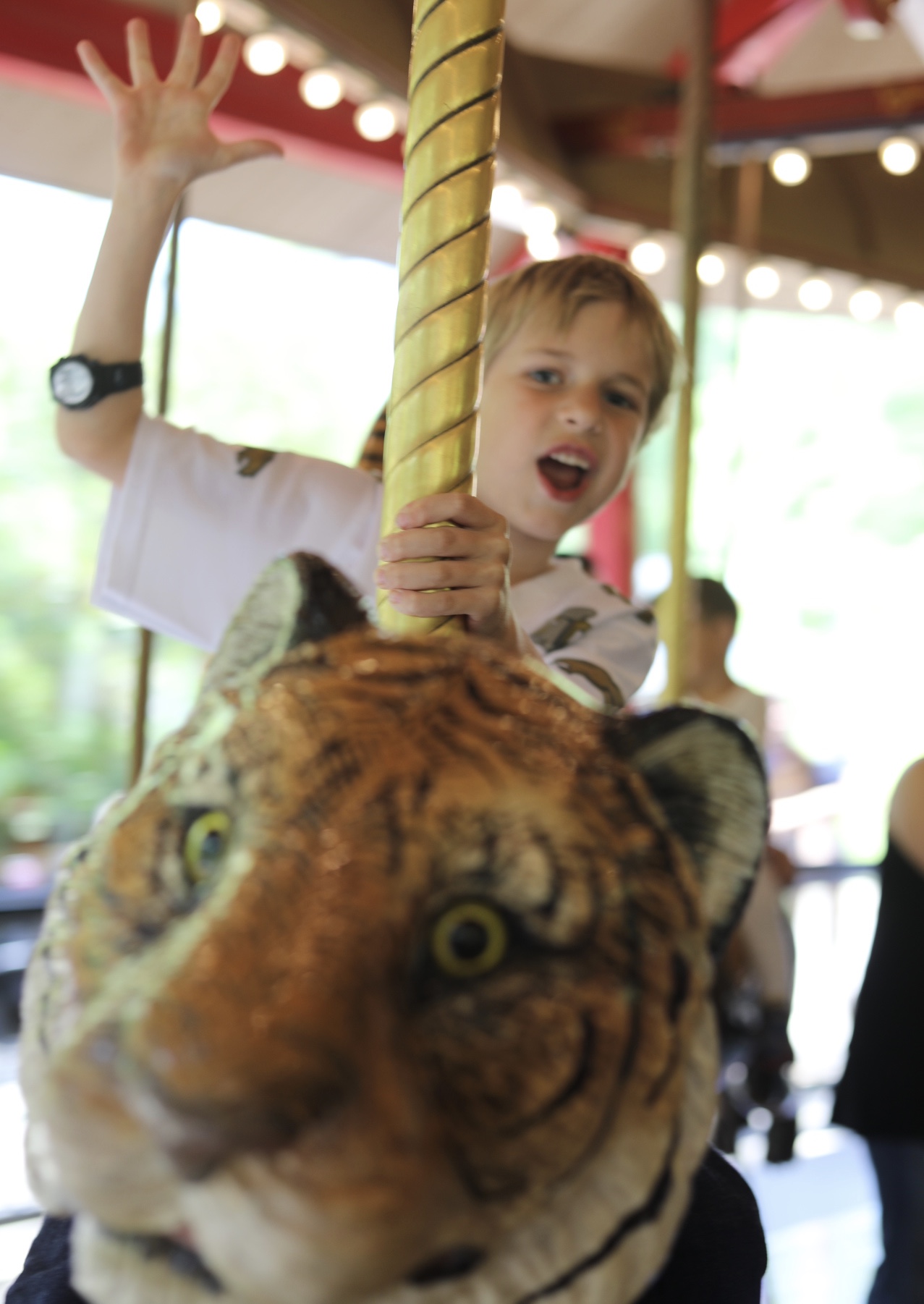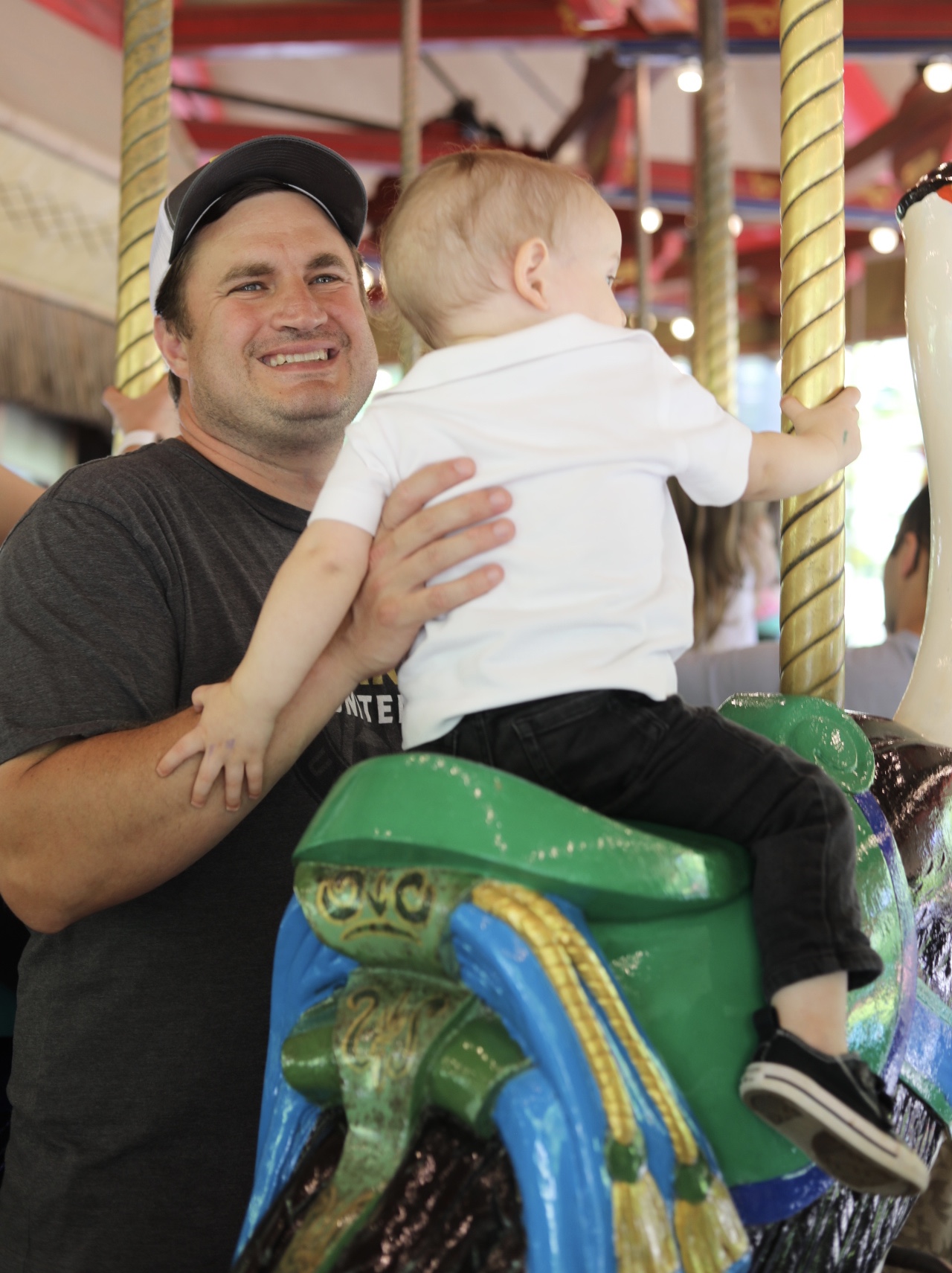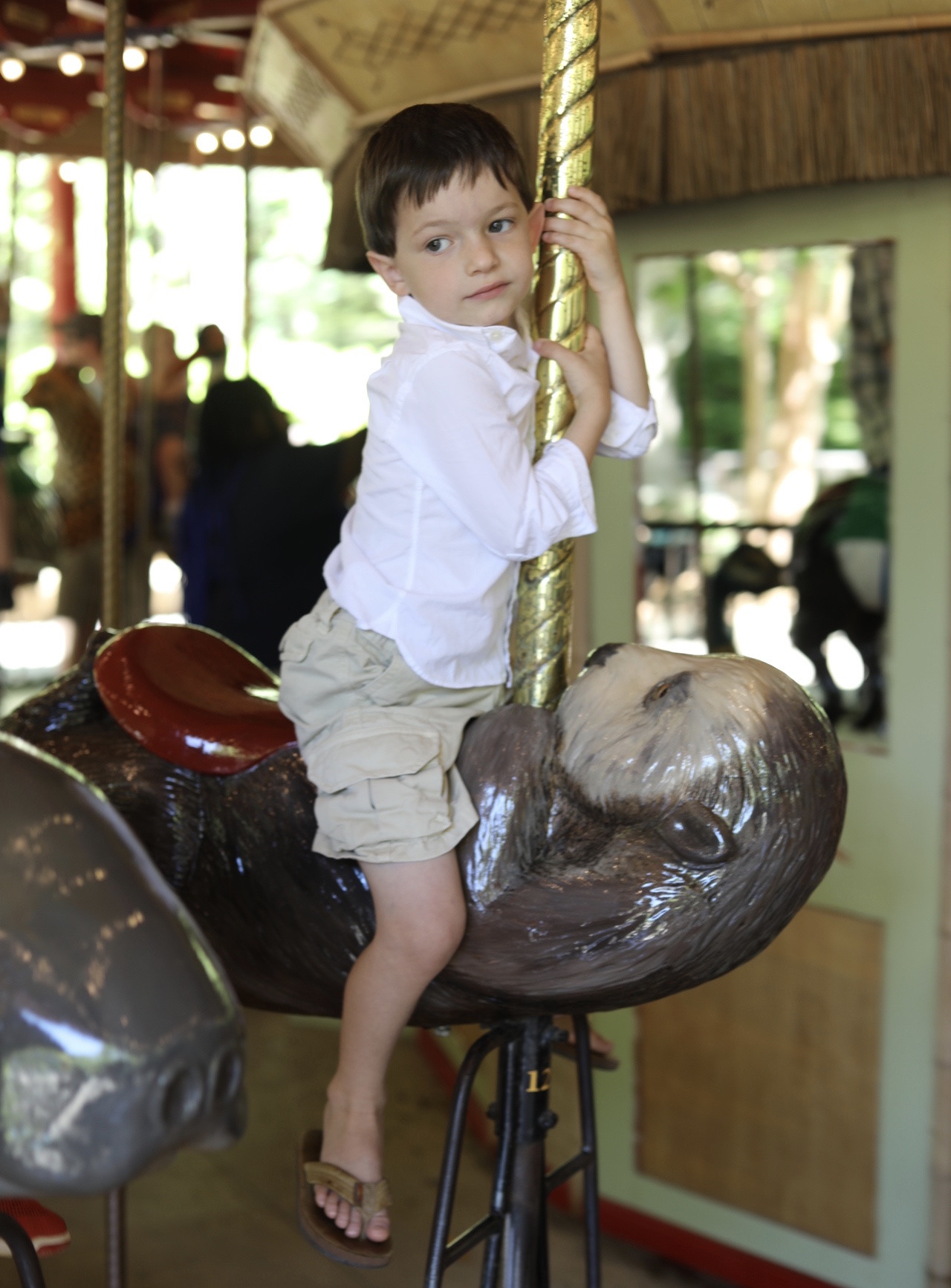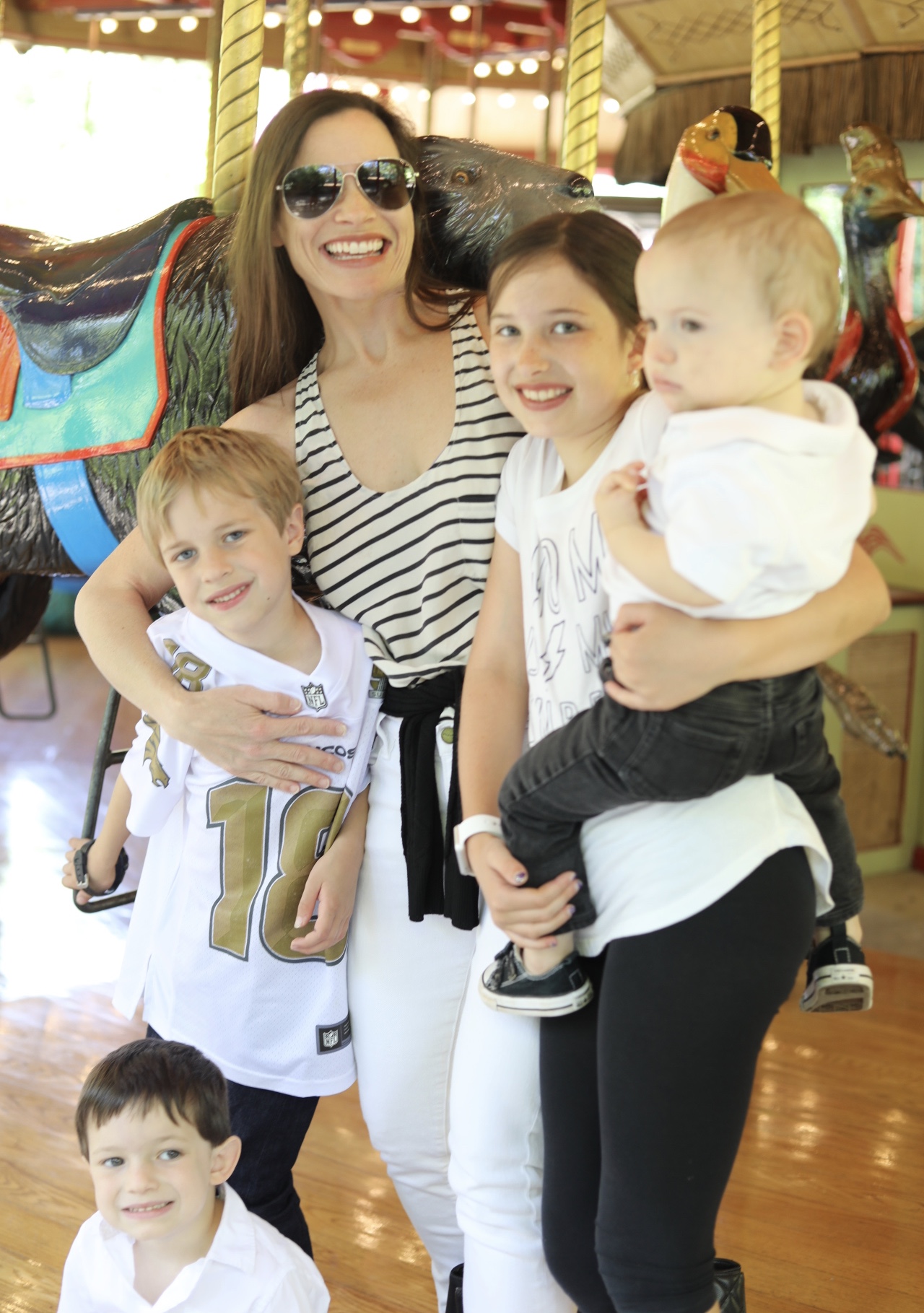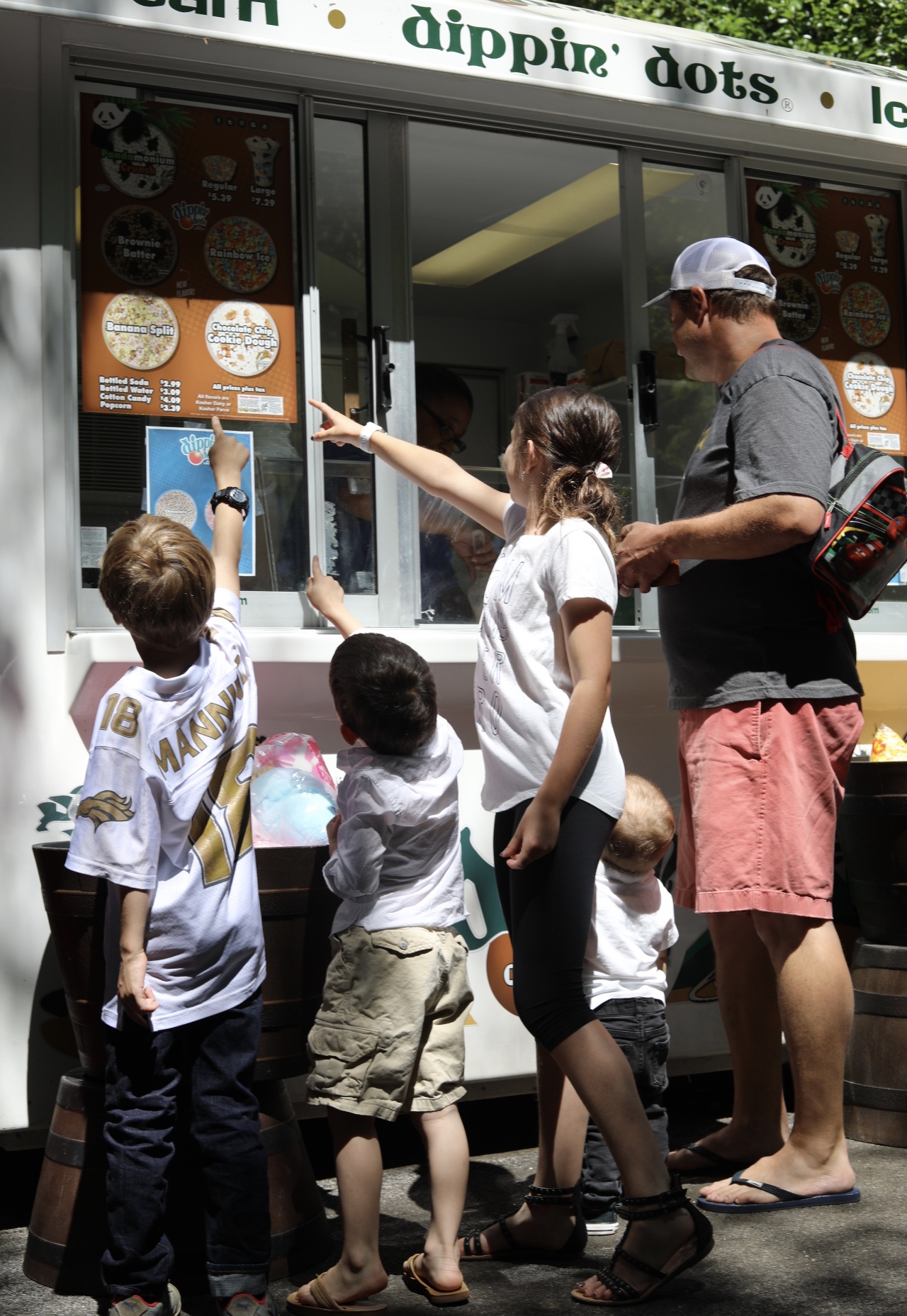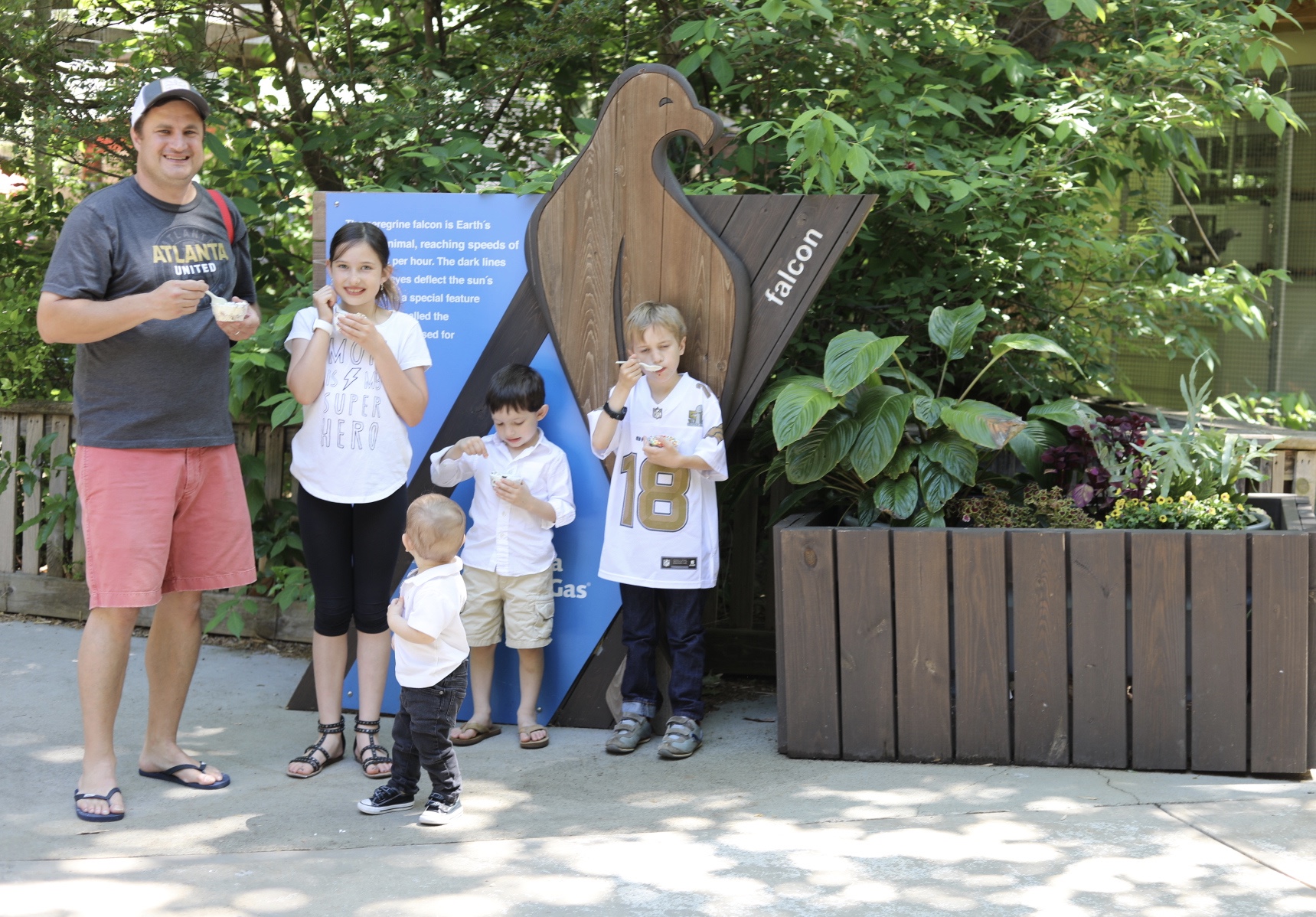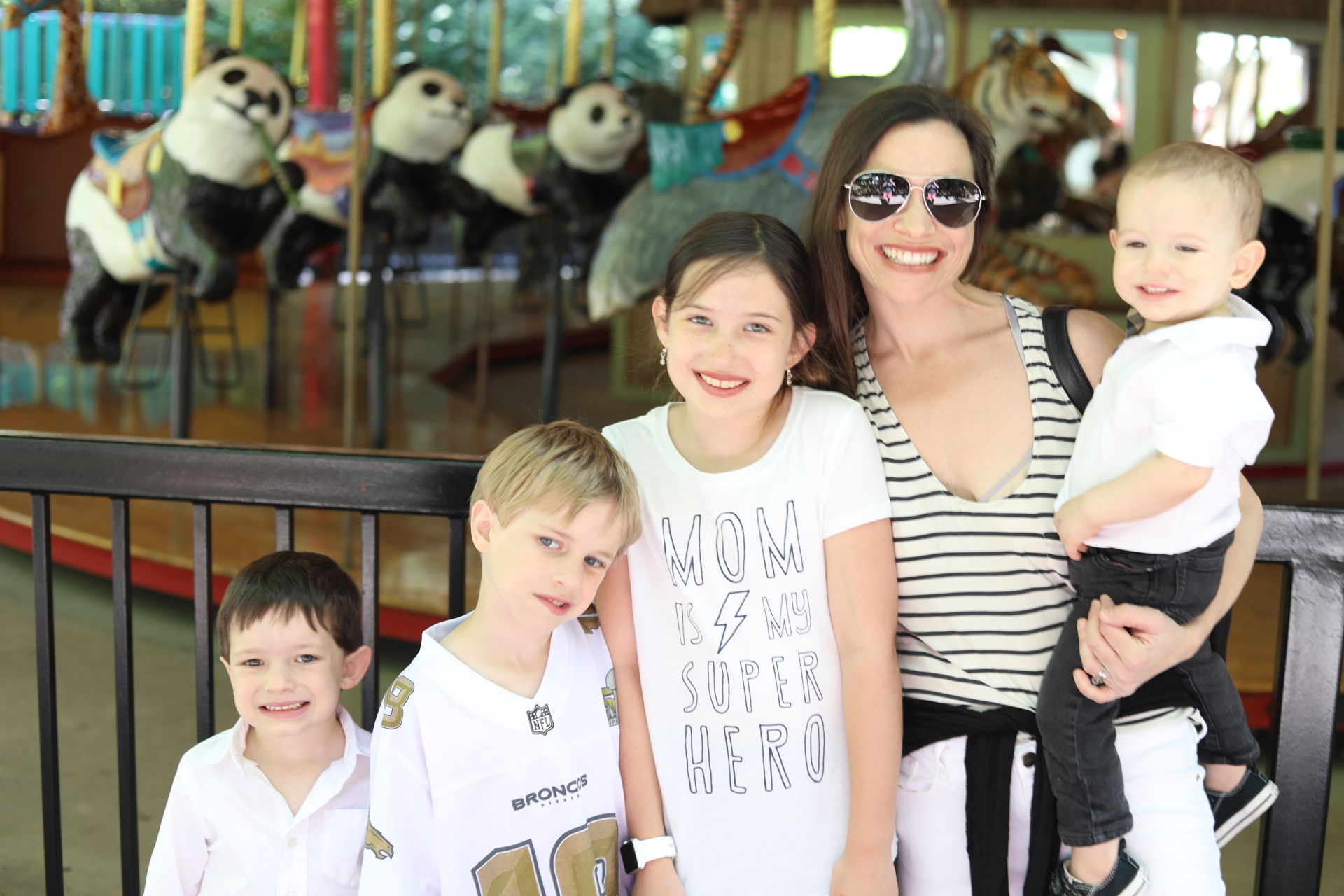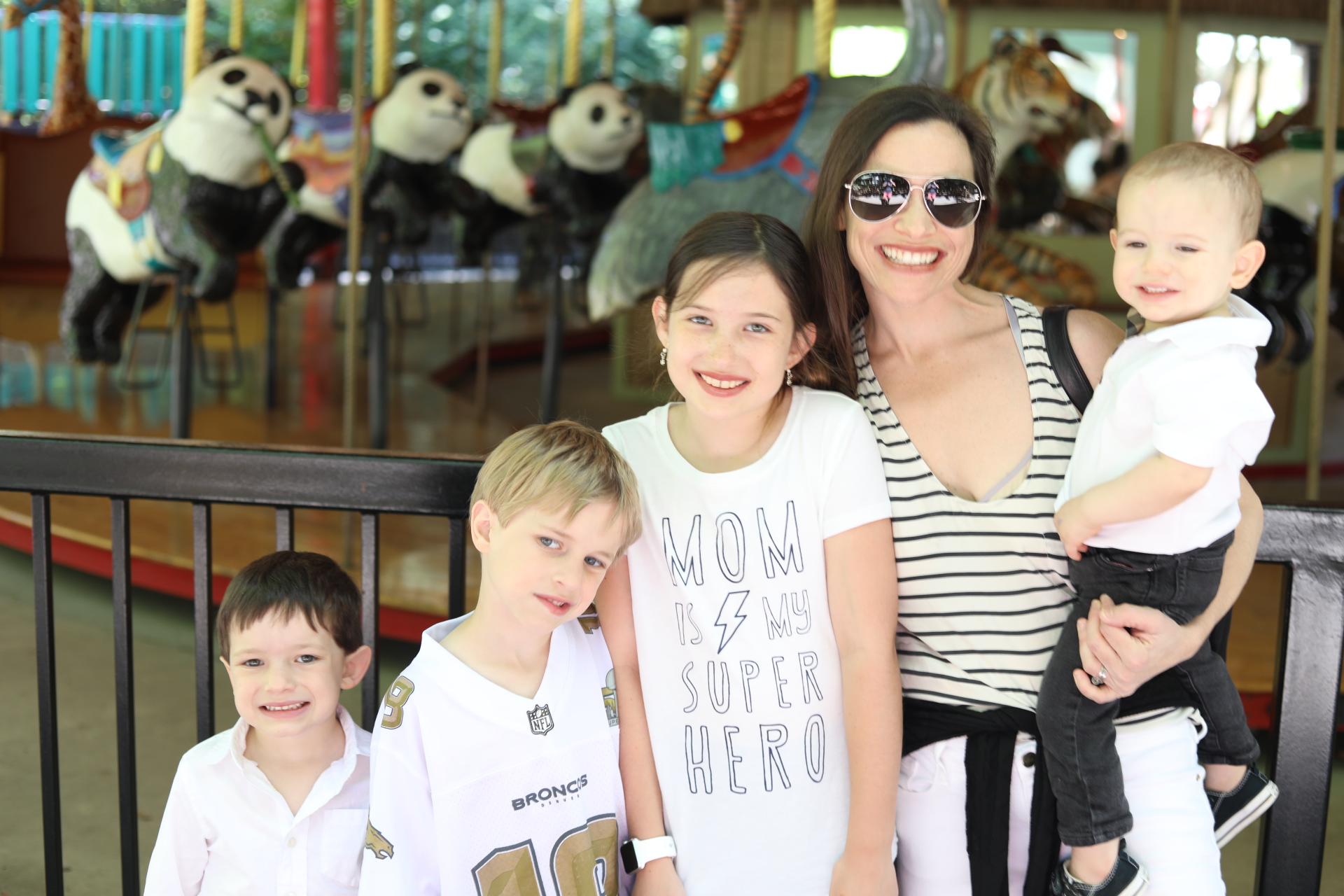 A Mother's Day Sunday trip to the zoo and our first stop was my favorite and theirs too, the carousel!!! Pretty sure the carousel is a perfect metaphor of our daily chaos…we go up an down AND round and round ALL day long, add in our favorite animals like Addy Kate's cassowary and Alexander's eye of the tiger and we fit right in at the Atlanta zoo.
And by the way, although I've mentioned this before…we love taking this crew to places where they can spend hours outside playing and running around, it's clearly our weekend trend (and would be yours too, if you hang out with us for a just a few hours inside with this crew). When we are not playing soccer or at summer swim, we are either home outside or off creating our own adventures in any outdoor venue we can find…like our recent anniversary weekend at Oglethorpe Alumni weekend or a Sunday at Chastain. The goals are always the same to get these wild little cubs outside and in the sunshine!
Although we tend to keep our adventures pretty local and low-key, we love to take inspiration from things we see like Jurassic World which played on car dvd this weekend. After the carousel we trekked to our next stop of the amphibian and reptile experience with it's glassed in light filled complex. This area takes us into a movie set feel without the Jurassic dinosaurs, but with plenty of the "scaly slimy spectacular" a sight that these guys never want to miss.
And on this trip there was a first for this zoo crew! I had promised them a treat they had never tried (anywhere)…dippin' dots! They of course loved it…although next time I might have to bring some containers for them to share, I already pack five plus waters in all my handbags and usually bring a few snacks too, so might as well add containers to share dippin' dots to my carry everything tote.
For our Sunday outdoor style we all matched the black and white Pandas. White denim are my go to favorites and I'm also always on the search for a new pair. I can never pass up anything striped from tops and tanks to sweaters and dresses. This momma bear certainly enjoyed a Sunday Mommy's day adventure with my little cubs and now off to a little Monday virtual shopping to spend my $25 Nordstrom Mommy's Day gift card!!! xxxxjess
…