Addy Kate walked down the stairs one night thrilled that she just discovered the perfect Halloween costume. She tends to find a lot of perfect things, so I didn't think twice when I said, "show me." "It's the Top Gun flight suit and it's actually a dress!!!," she exclaimed. Now she had my attention. We all love Top Gun and a flight suit dress is absolutely an Addy Kate Halloween costume style. Later, after more Halloween costume searching, we ended up finding a shorts version of the Top Gun flight suit. Maverick and Goose were now set as our theme for Halloween twenty nineteen.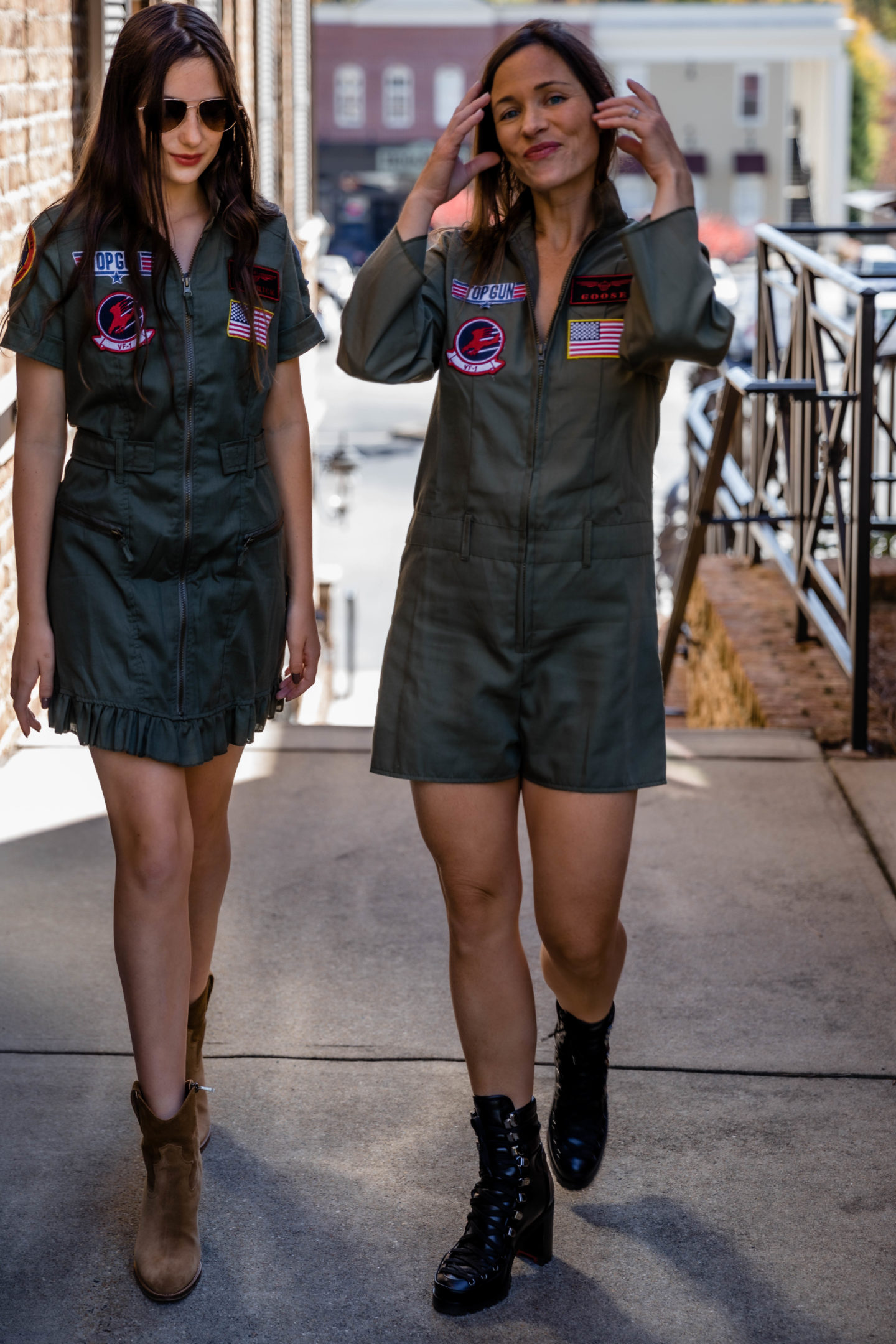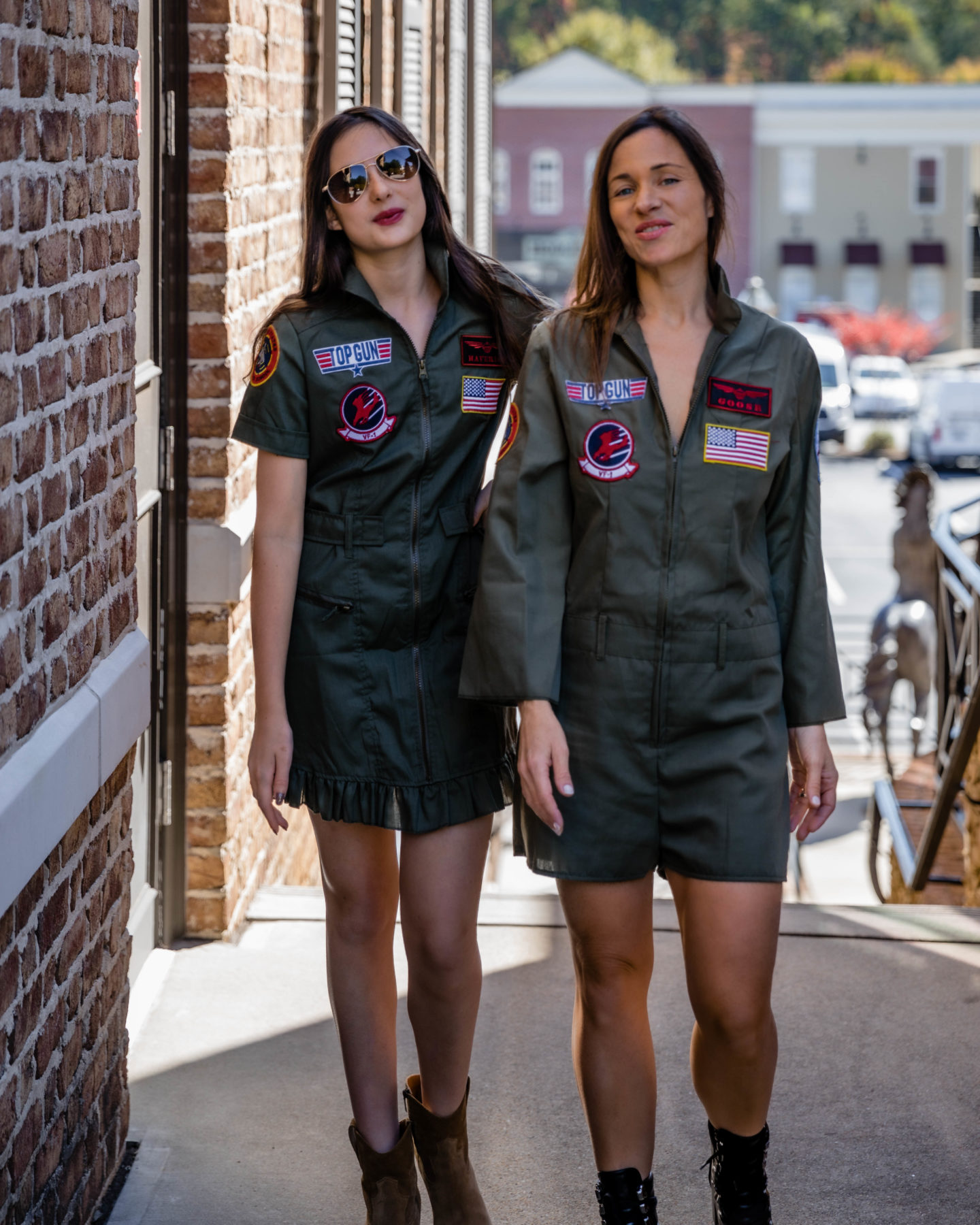 The boys had their own ideas about Halloween costumes this year. All a version of something we've watched too. Alex wanted Ant Man. Liam chose The Flash. Brooklyn wanted to be Green Arrow. Ant Man and The Flash are certainly mainstream, Green Arrow took some costume creativity. I ended up finding a green costume with quiver, bow, and arrow by taking Robin Hood Prince of Thieves into twenty nineteen as the modern day superhero Green Arrow.
Halloween Costumes Personalities
I've always found costumes reflective of personalities and certainly current interests like this Star Wars themed year. Addy Kate in a flight suit fighting for a top spot anywhere. Alex as the comical charismatic yet manages somehow to be a superhero Ant Man. Liam as the forensic scientist (especially the dark haired bookish type on the television show) saving the world with his super secret speed. Last, Brooklyn stealing from the rich and giving to the poor is seemingly the most giving of these four. Although, Green Arrow is the darker side of a superhero playing a vigilante saving his city.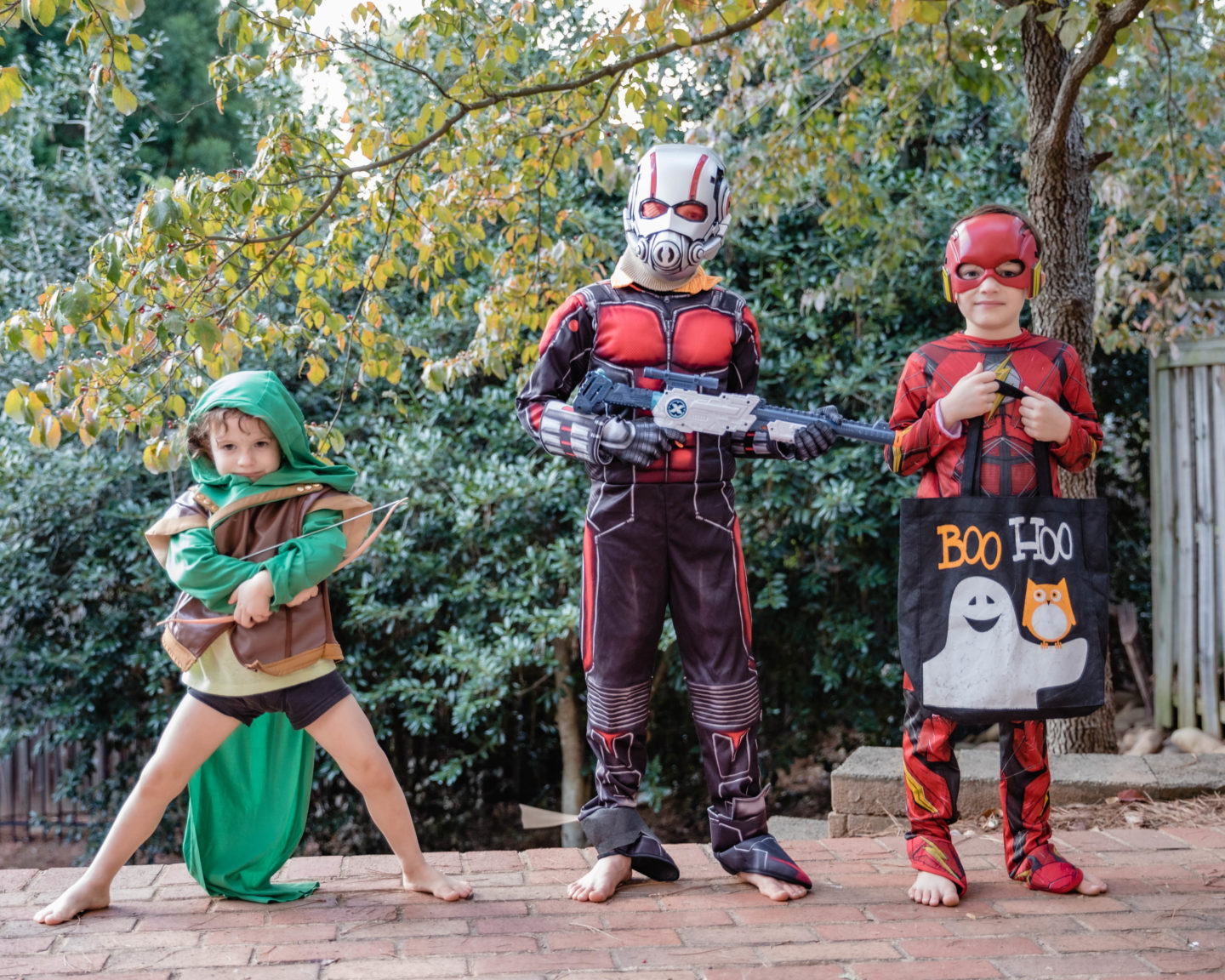 Moreover, Halloween costumes all get plenty of viewing in our house. The boys are constantly playing in costume. Brooklyn always somehow seems to have his bow and arrows in hand. Likewise, Addy Kate took the shorts version of the flight suit to the soccer fields Halloween week. As for the other two, they wore (without masks and plus books) Ant Man and The Flash for the school book character parade.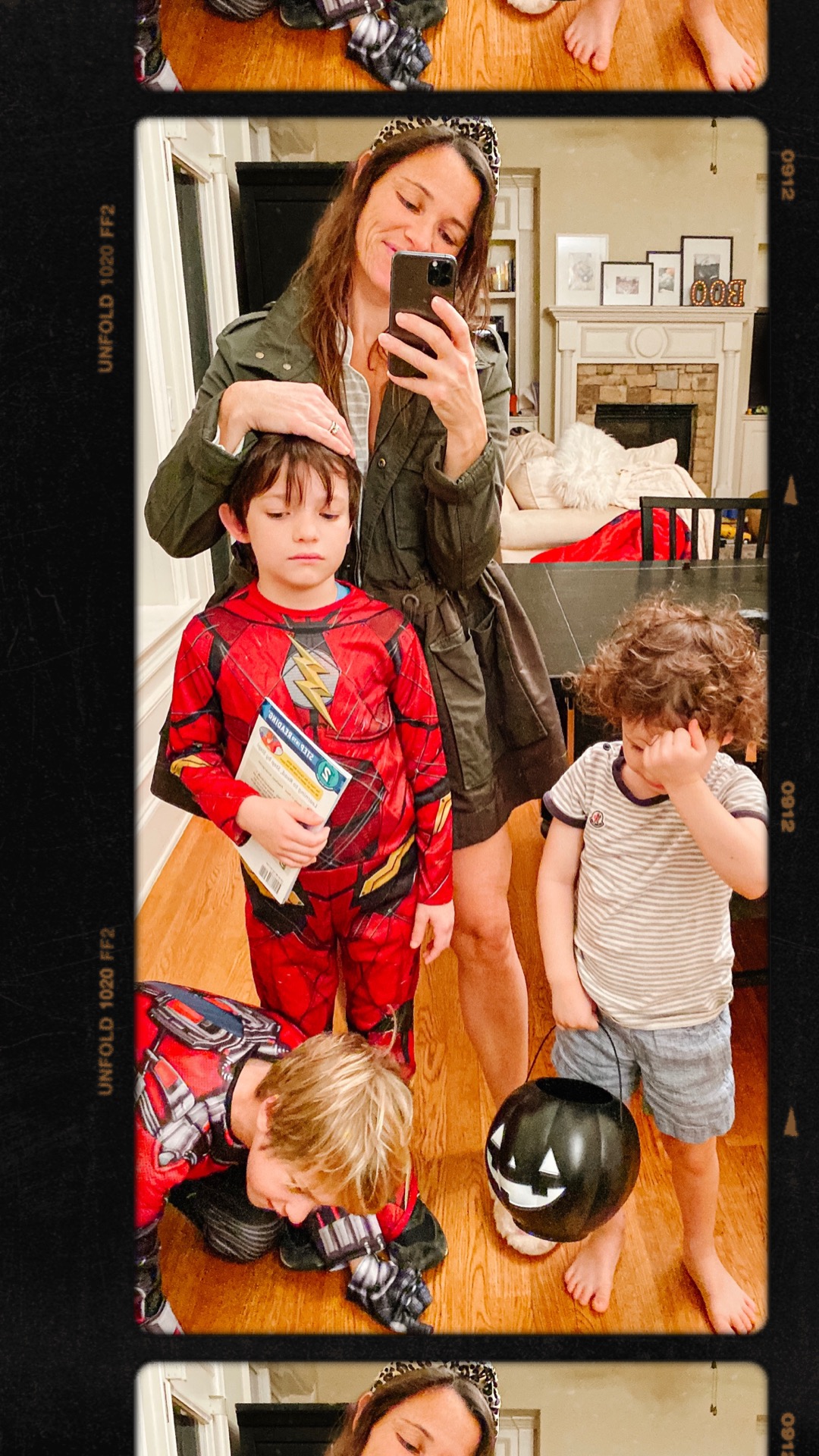 Halloween Night
After a month of planning, Halloween arrived to a full day of at times full downpour rain and during the day a thirty degree drop in temperatures. The weather change on October 31st was scene setting with the rain bringing down leaves and darkening the skies. However, by afternoon as the buses brought them home the rain had stopped, yet the ominous clouds remained. And by nightfall these guys were ready to brave the chill to greet neighbors with trick or treat. Windy and in the 40s means they didn't stay out long and got just enough candy to not throw me into a panic. We have very few kids in our neighborhood, but there was even a Scream running around.
Lastly, before we returned home to warm up fireside and watch some of our favorite Halloween movies like Goosebumps or Ghostbusters, Brookie stopped to marvel at the crescent moon. It was shining clear in a darkening cloudy sky. As we stood looking at it in the windy wet leaves covered streets it was almost wishing us ghouls a Happy Halloween.