The first gift of Christmas twenty-seventeen, a beautiful Dover Koa and Black wood watch by Jord, was given to our number one guy during the Thanksgiving holiday weekend. These four are always excited to give (and of course receive) gifts. They could not wait to surprise Michael with an early birthday and Christmas gift. They were also just as excited to see what was inside the pretty wood box. Inside was a Dover series Koa and Black wood watch by Jord gift. The watch was personally selected by us and custom sized for Michael in partnership with Jord.
It is the perfect gift for a husband and father who spends so much of his time keeping us on time. And managing time for six is no easy task. First, there are early morning breakfasts and school drop-offs. Then afternoons we're off and running to soccer practices with weekends of games. Lastly, adding in time for social events and family fun! We have lots of time to keep track of and multiple schedules from work, school, sports and social events. Michael is diligent and consistently the first one ready and prepared to get the rest of us out the door on time. His Dover Koa and Black wood watch by Jord will keep him on time and in style.
Dover Koa and Black Wood Watch By Jord Gift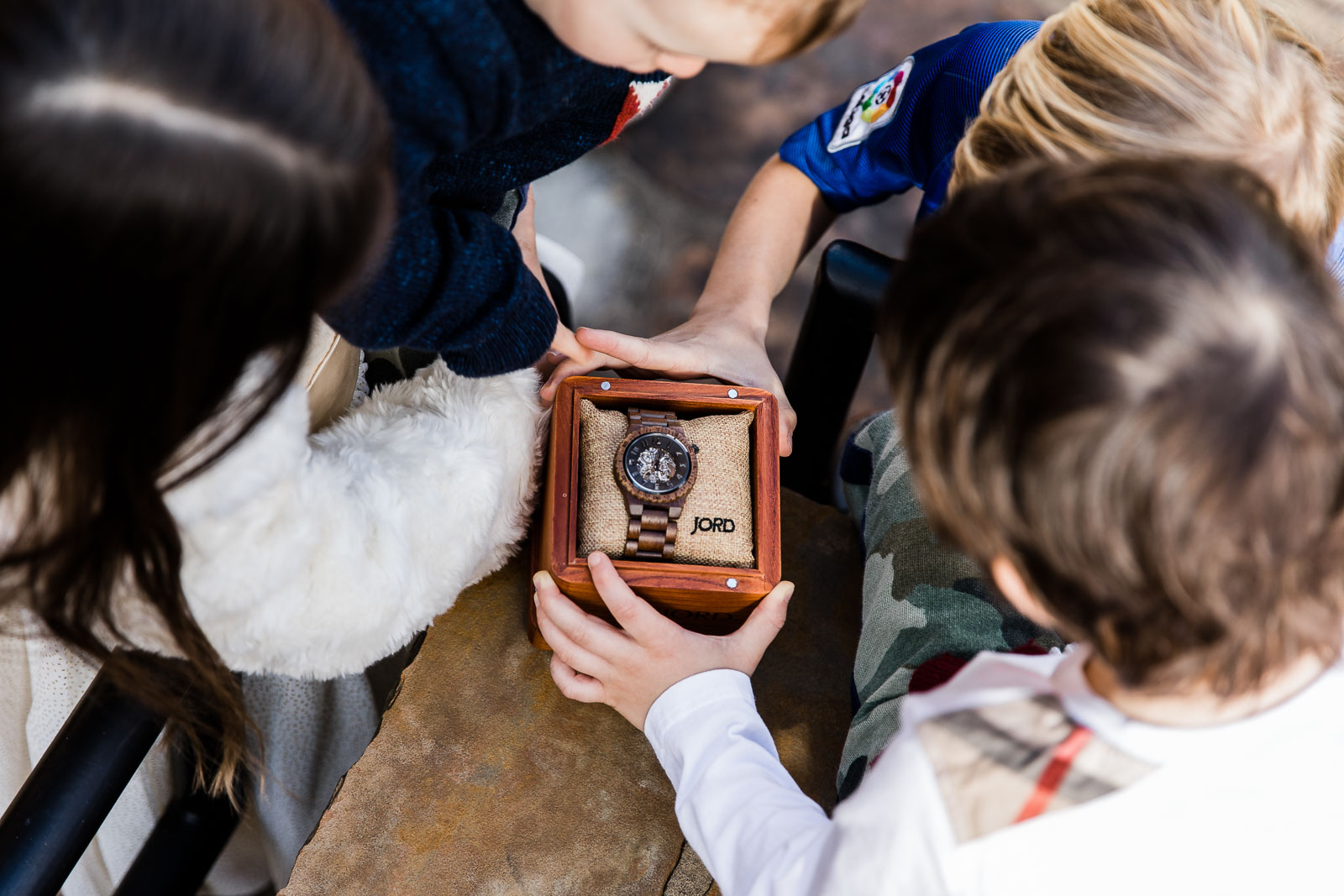 The Dover Koa and Black wood watch by Jord is sleek, modern and versatile. Therefore, it easily goes from the office to home. A perfect addition to Michael's style which he refers to as smart casual. In addition to denim, he adds investment selections. Michael's Dover series wood watch by Jord features exposed gold and silver gears with a Koa wood and Black face with numerals. It's classic design with an edge of individuality mixing wood and metals to perfectly pair with his smart casual style. In essence, the hand finshed Dover wood watch by Jord accessorizes any outfit for a pulled together look at the office and on the go.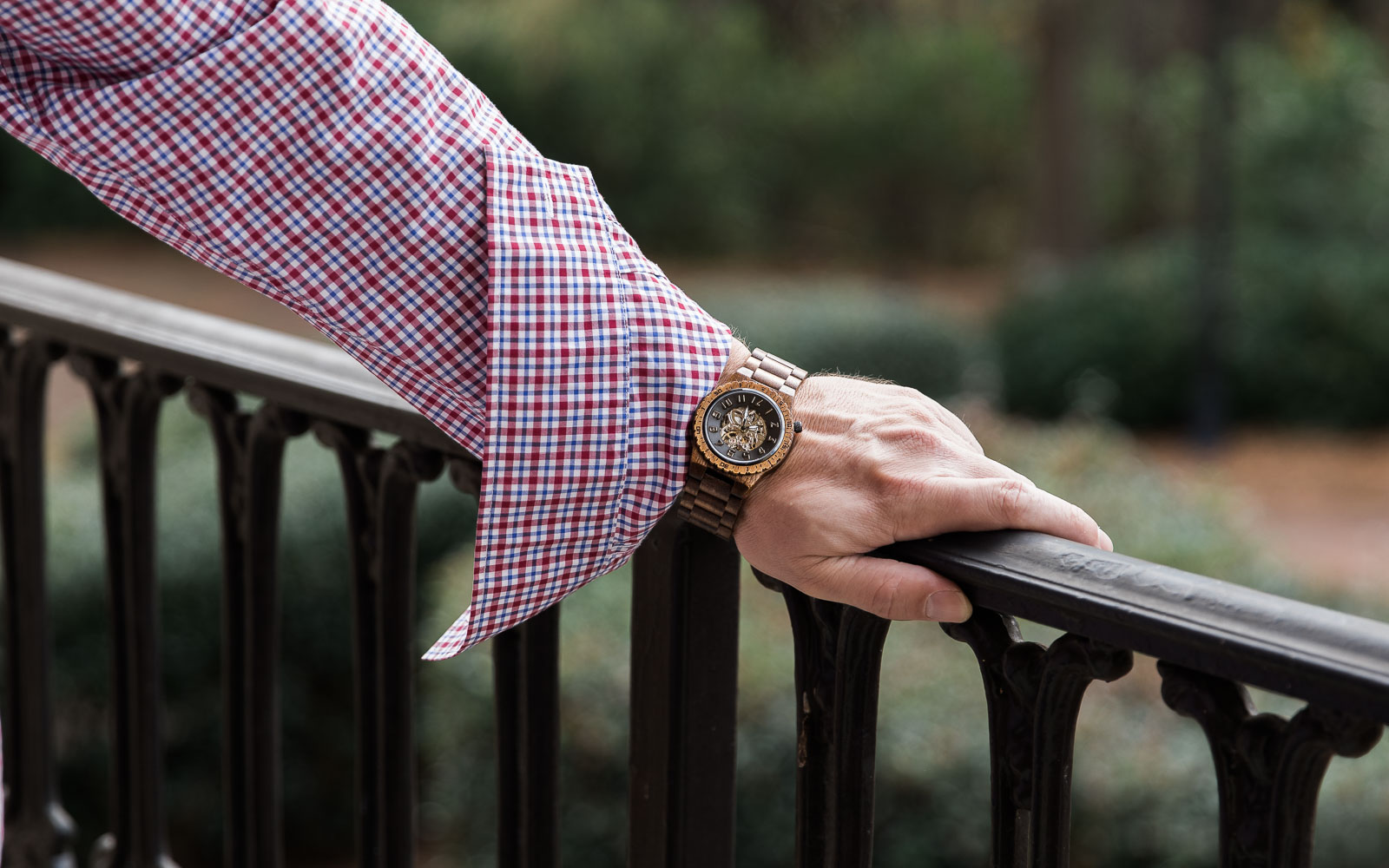 Receiving his wood watch by Jord, Michael says, "The Dover Koa and Black wood watch by Jord is equally comfortable as it is unique. It will fit my style in the office and on the go with my family. It will add an element of casual elegance anytime I wear it."
A wood watch by Jord gift is stylish and unique, perfect for family and friends this holiday season. Options include customizing for size and personalized with an engraving. There are wood watch selections for everyone on your holiday list. Michael was excited to receive his Dover wood watch by Jord as these four were to give a gift that will be worn daily and to their benefit! Jord is offering you an exclusive limited time instant 25% off discount. Find many other selections for men's wood watches by Jord and women's wood watches by Jord . In essence, the Jord gift will be keeping this crew on time for many seasons to come. Happy Holidays!
All recommendations in this post reflect my personal perspective. Post sponsored by Jord. Wood Wrist Watch provided by Jord.