'T is the season for gift giving and lounging. The temperatures are dropping and we've found a red leaf heavyweight flannel by Wallace & Barnes along with a Yeti sweater too!!! There's plenty of rain and some snow. Very few other holidays call for pajama pictures and days of loungewear together with extended weekends and days off with family and friends. First up, is to get the guys in our life ready for some of this rest and relaxation in style. Dusang Exchange's holiday men's loungewear gift guide is the perfect place to start your search!

1. Three Pack T-Shirts 2. Wallace & Barnes Red Leaf Heavyweight Flannel 3. Stag Print Socks 4. Bose Bluetooth Speaker 5. Italian Dream 6. UGG Robe 7. Baxter of California Signature Set 8. Lounge Pants 9. Ascot Moc 10. Camping Print Boxer 11. Holiday Boxer 12. Harry's Shave Set 13. S'More the Merrier Tee 14. Flannel Pajama Pant 15. Anonymous Ism Boot Sock 16. Wallace & Barnes Thermal
There are so many loungewear options for men to keep them warm, comfortable AND in style for the upcoming holidays. S'more the Merrier and a Yeti sweater! While there are just as many accessories that would make perfect AND unique gifts. This Baxter signature set comes pre-wrapped camo box. All of these and more featured on our holiday 2017 men's loungewear gift guide.
The list begins with the staple layer in men's loungewear of tees and henley. The S'More the merrier is a fun graphic tee. A heavy weight flannel doubles as a winter jacket. In addition to tops, there's coordinating bottoms in options from flannel pajamas to sweatpants. Next, keeping our guys feet warm is easy with thick socks or mocs. In addition, boxers and shower essentials are not to be forgetten on the men's loungewear gift guide list. Finally, a robe or a heavy weight flannel to throw on for an extra layer to keep warm. As for a few unique gifts in this category. A book on Italy and Bose bluetooth portable speaker would be extra special for our guys.
Happy holiday shopping for your guys and make sure to check back for more gift guides and selections on our Holiday Shop!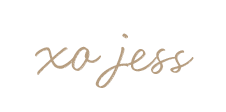 Affiliate links in post allow Dusang Exchange to receive a commission at no additional cost to you.
SaveSaveSaveSaveSaveSave
SaveSave