Taking a look back at Olivia Palermo collection paisley dress plus eight. First, details of Alexander's eight. The week of the eight birthday began with a three hour oral surgery while missing school and soccer. After a few days of recovery, it was back to school and practices before the big birthday. And it was a very busy week with work, school and multiple practices to coordinate too. To get it all in the Dusang girls ventured out for a late Friday night Target shopping trip before the big day. We weren't quite ready to celebrate eight until midnight Friday, just in time for Saturday. First, it was soccer Saturday. By Saturday night the birthday festivities were in full swing. Likewise this dress is meant for Saturday night fun and more.
A Saturday night birthday dinner was requested by the birthday boy. Alexander's favorites are chips and cheese dip. A party of fourteen family gathered at a high top table in the middle of our favorite taqueria. Soon after greeting guests a surprise gift arrived. Don't miss all the videos from the taqueria party below. Videos from arriving at dinner to Alexander not sure what to think of the surprise gift. It's not every day a bike arrives for you during dinner. Of course, a bike strolled in by your poppa Todd and uncle T just like the ones they ride. Furthermore, it's not every day that you sit on a bike in the middle of your favorite tacqeria. In addition, there were homemade double chocolate cupcakes for singing. And bike riding to complete a day of turning eight.
Paisley Dress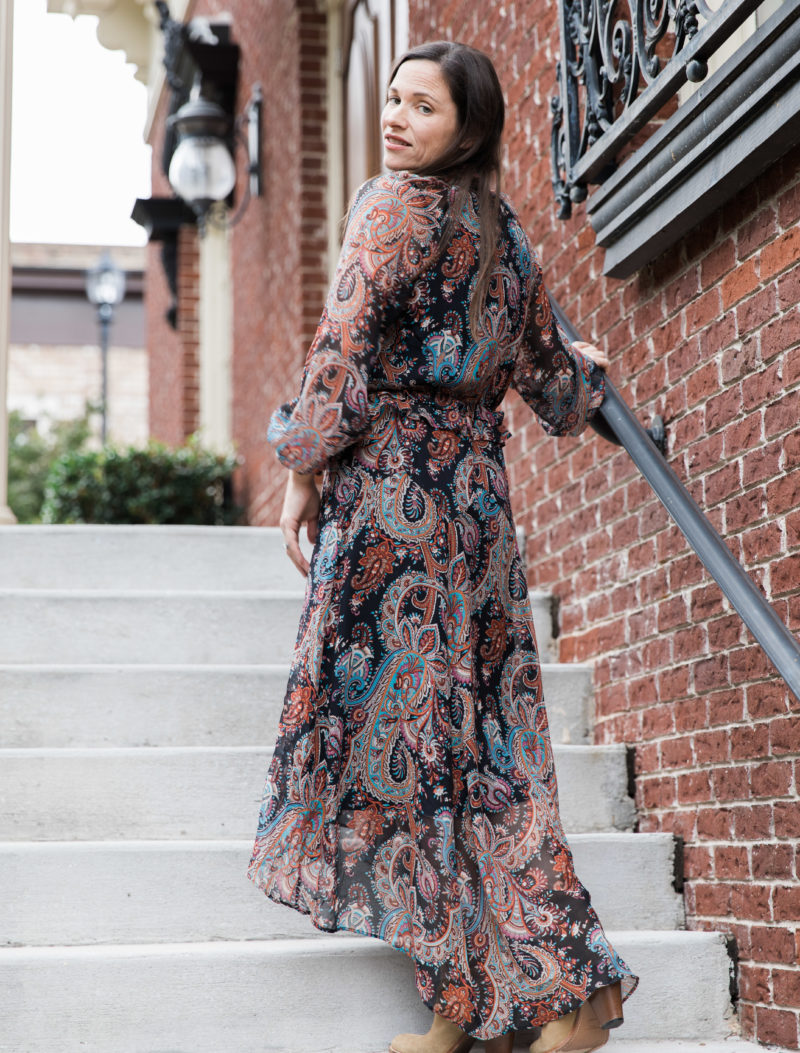 Next a look back at this pretty paisley dress (on sale!!).
The paisley dress is part of a special collaboration between Olivia Palermo and Banana Republic.
In detail, the Palermo paisley dress features a high low hemline, long sleeves and maxi length. Add Chelsea boots to make it Saturday night ready. Likewise, Saturday night at your favorite taqueria and a memorable eight! xo Jess
SaveSave
SaveSave