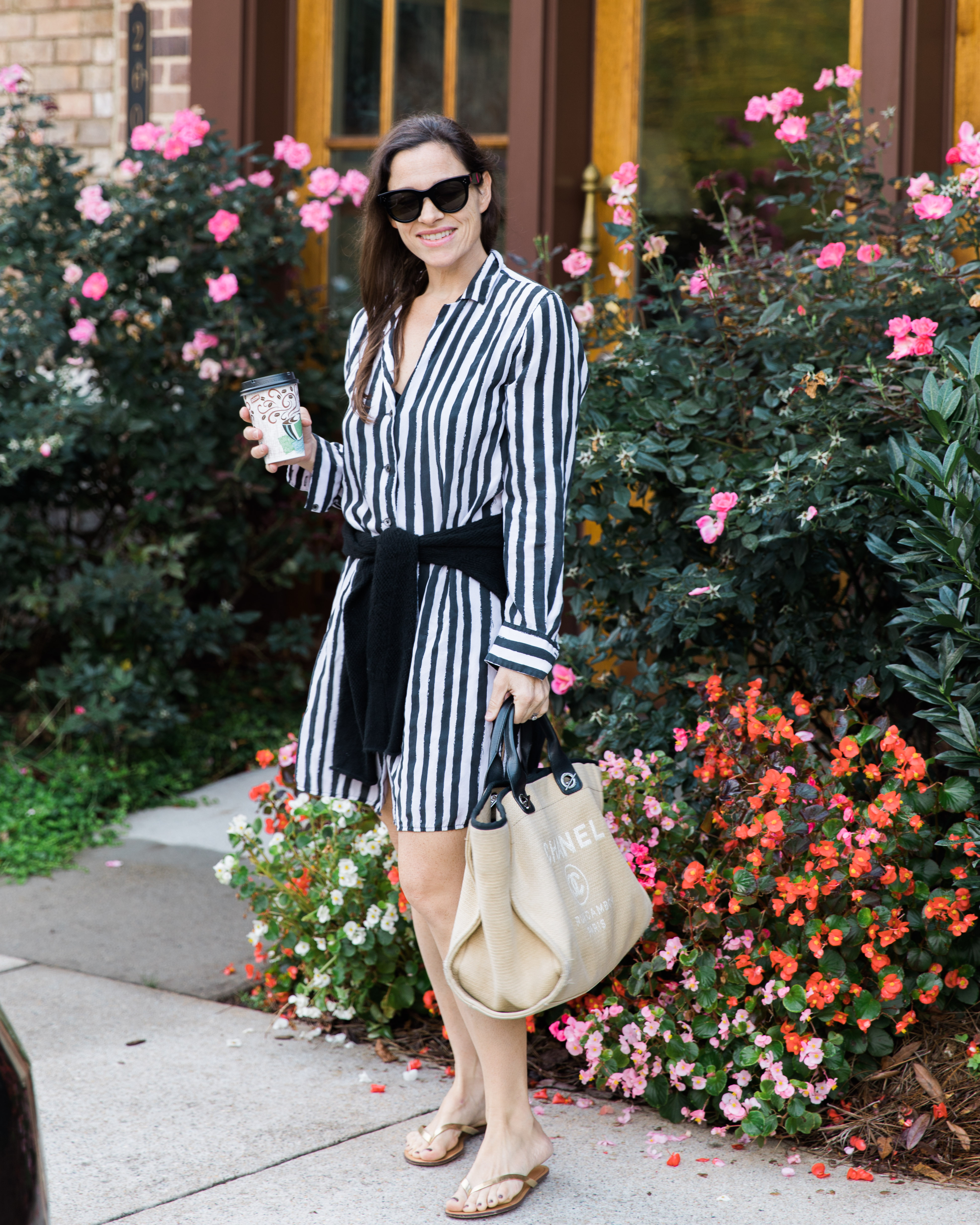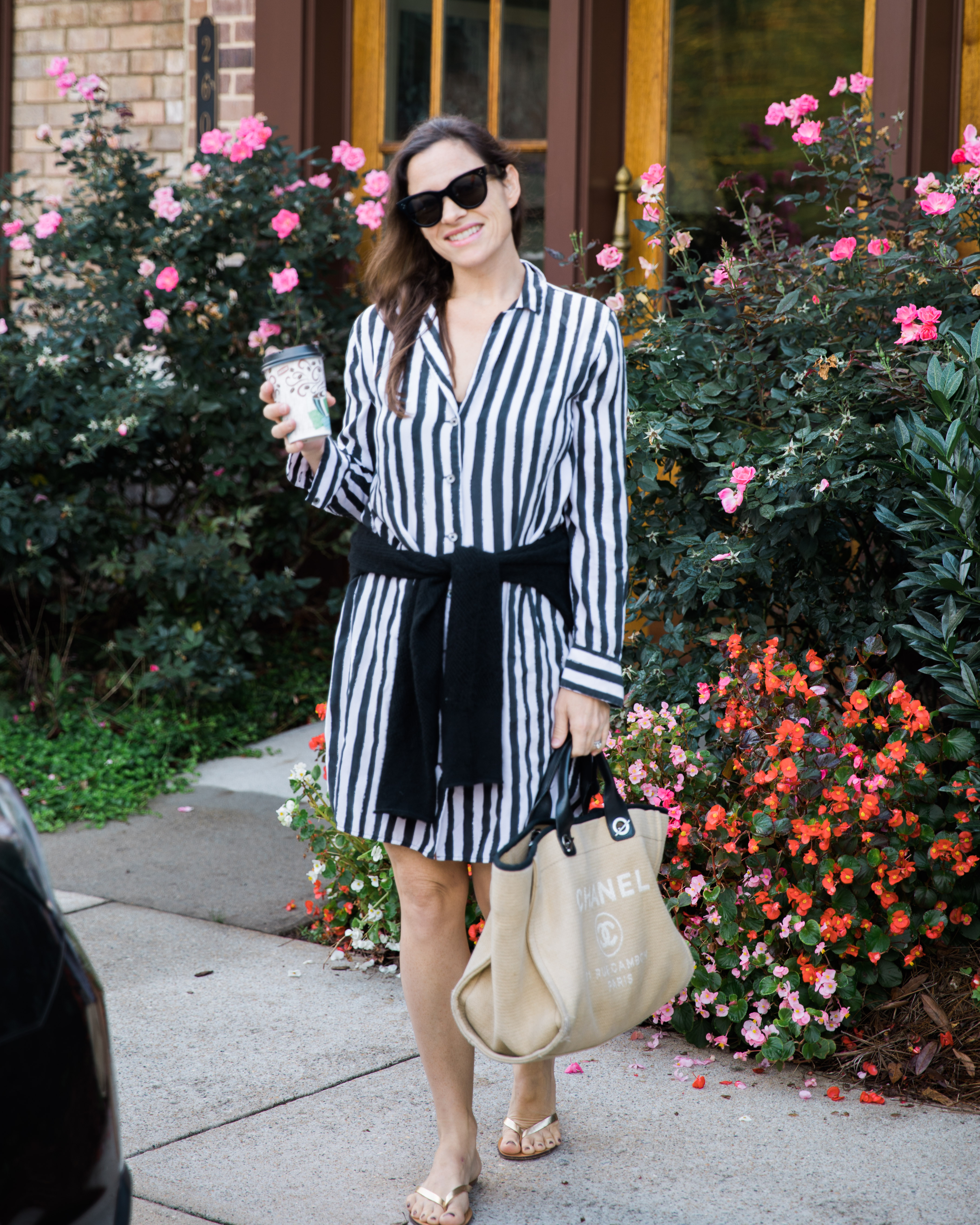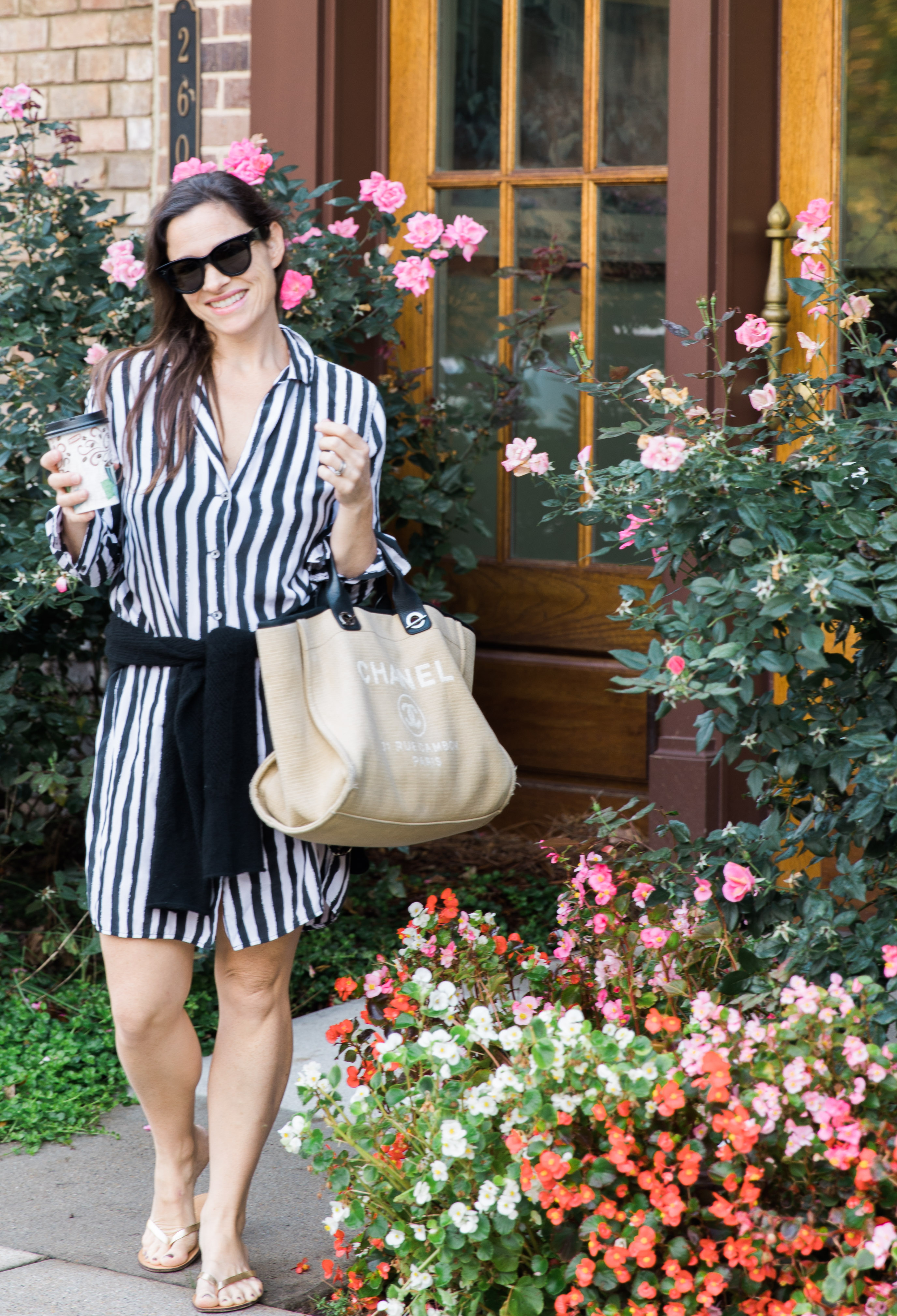 It was Wednesday morning on warp speed at our house. Everyone out the door before 7am. Imagine the opening scene (or watch the intro) from Home Alone with all the kids running wild in and out of the foyer. This is a daily scene in our house and for today here's a look at our scene in a countdown to get out the door by 7am. Six breakfasts were made, five headed out the door together after four sets of snacks, waters and lunches were packed, teeth brushed, outfits and backpacks assembled. Three were dropped off at school while two went to the office. Last left me to grab my favorite shirt dress and go! A grab and go dress is listed as an essential in my closet collection for mornings and days just like these.
I bought my Kate Moss Equipment dress on my birthday summers ago. Here's the latest Equipment version, another Equipment version and a denim Equipment shirt dress and some on sale!! Birthday money well spent for a dress worn so many times all year round. In the morning rush at pre-sun hours I could not locate the self tie belt. I'm sure the boys were using it as a race track somewhere to line up their cars. A sweater found nearby doubled as a belt and gave this shirt dress a quick fix from shift to fitted.
Shirt Dress Options
The shirt dress options are endless. I love this Rachel Parcell collection everyday dress. The burgundy color is perfect for fall. I recently wore a athleisure version of the throw on and go dress. For the button down shirt dress there are exact versions, similar versions and multiple price points. A grab and go shirt dress should be comfortable and wearable. A dress that goes from multiple appointments in addition to playground and soccer duty. A shirt dress is top of my list of recommendations of a must have.
Next up for us is soccer practices tonight. Then it's on to the second half of the week. Atlanta is still warm and toasty this fall. However, a light shirt dress and sandals keep me comfortable and cool on the go with this crew. Have a great Wednesday! xo jess